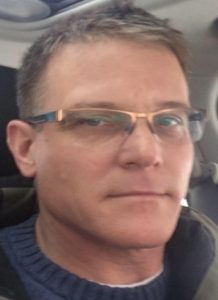 Gene Kovacs ERP Manager – Cherry Republic
Gene Kovacs has been with Cherry Republic since 2010 Gene's background and experience helped in the evaluation of the current available systems on the market and eventual choice of the Royal 4 WISE and ERP suite for Cherry Republic. Gene had used the Royal 4 Systems program at a previous company and was familiar with Royal 4's legendary service and support. This experience, along with the fact that Royal 4 had a full ERP solution that Cherry Republic needed and other WMS providers did not have, led to the recommendation by Gene to acquire the Royal 4 software suite. Gene has also been instrumental in assisting the Royal 4 implementation team in all aspects of the discovery and installation process, insuring a smooth and seamless transition to go-live. For his outstanding achievement Royal 4 Systems is please to induct Gene Kovacs as the newest member of the elite WISE Leaders program.
Quote from Gene Kovacs:
"Cherry Republic selected Royal 4's WMS solution because of some key and important criteria. First, being a food manufacturer operating on lean principles with complex distribution we required a tightly integrated system that would be able to scale out to all of our locations. Royal 4 demonstrated how they could handle this requirement by developing a pilot test system that simulated the Cherry Republic system as it pertained to multiple locations. Second, the importance of good customer service support and support could not be emphasized enough. We were convinced by talking to and visiting Royal 4 customers that service and support were high on Royal 4's priorities list. Because of this, Cherry Republic is a dedicated partner of Royal 4's service and technology. We are happy with our decision I am pleased to endorse this fine organization to any company looking for supply chain services."
-Gene Kovacs, ERP Manager
Notable Achievments

| | |
| --- | --- |
| Founded: | 1989 |
| Division Headquarters: | Glen Arbor, MI 49636 |
| Employees: | 65 |
| 2016 Revenue | $11.4 Million |
Cherry Republic is about as far from Corporate America as you can imagine. So, when they set about to craft a Mission/Vision/Values statement, they knew it would be a bit unconventional. No corporate speak, no management buzzwords, no pretense. Cherry Republic's core values would be a genuine, heartfelt description of who they are and who they want to be. It would be a living document, not something trapped in a dusty binder or relegated to a Cloud-based file.
Thus, the birth of Life, Liberty, Beaches & Pie. It's their mantra, and you'll find its words emblazoned in every corner of the Republic. These are values that mean the world to them, and they strive to live them every day.