WISE LEADER – CLAUDIA JIMENA CORREA​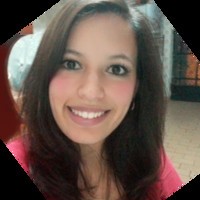 Claudia Jimena Correa  IT Operations Manager – QUALA
As the IT Operations Manager for Quala, Claudia spent more than two years looking at various warehouse management systems. Everything was a manual process, even the label generation. One of the main reasons Quala decided to implement WISE WMS from Royal 4 Systems was that Royal 4 had already built an interface into the Quala ERP system QAD, and this was a key differentiator. Using WISE they are no longer searching the warehouse for products. They have significantly increased picking accuracy, and errors are almost non-existent. Cycle counting has eliminated the need for physical inventories which would shut down the company for days. Royal 4 Systems helped streamline operations and made sure the processes matched desired results. For this achievement, Royal 4 is pleased to induct Claudia Jimena Correa into our exclusive coalition known as the WISE Leaders program.
Quote from Claudia Jimena Correa:
"Since we first acquired Royal 4 Systems, the implementation team made sure they were familiar with our operational flow and business processes. They also have developed a very robust and time tested interface between QAD and WISE. This has been a valuable asset to Quala over the past several years. Post-implementation support has always been great; no matter how large or small of an issue we would have; Royal 4 Systems has always taken care of it in a timely manner. I would always be proud to recommend the Royal 4 WISE WMS program to any company." Claudia Jimena Correa, IT Operations Manager
Notable Achievments

| | |
| --- | --- |
| Founded: | 1980 |
| Headquarters: | Columbia |
| Locations: | 10 Countries  |
| Employees and Exclusive Contracts | 6000 |
Founded in 1980, Quala has a strong presence in ten countries in Latin America: Colombia, Ecuador, Mexico, Dominican Republic, Haiti, Peru, El Salvador, Honduras, Nicaragua, and Guatemala.
Quala's personal care and home care portfolio includes leading local brands Savital/Savilé (hair care and skin cleansing), eGo (male hair care and styling), Bio-Expert (haircare), Fortident (oral care), and Aromatel (fabric conditioners); with a combined turnover of more than $400 million in 2016. Quala's Savital/Savilé is the number one brand in haircare by volume in Colombia and has a good presence in the rest of the North Latin America region. eGo is the number one male hair grooming brand in Colombia and Mexico and has a presence across eight markets; with 85% of its turnover coming from styling. Fortident is the number two oral care brand in Colombia and Ecuador, showing steady market share growth. Aromatel is a strong brand that rapidly achieved the number two position in fabric conditioners in Colombia and Ecuador.