WISE LEADER – PAUL CORAGGIO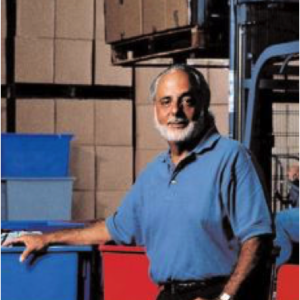 Paul Coraggio has been International Intimates CIO since 1994. Coraggio and IT manager Joel Rose began an extensive evaluation process to find a solution. They examined supply chain execution products from 15 different software suppliers and considered offerings from both large and small vendors. According the company they selected the WISE system from Royal 4 for several reasons. The system is so easy to program that we readily enhanced functionality to meet our precise needs. The Programming that I think will take hours is done in minutes." Cost was also a key factor in International Intimates' decision to choose WISE. "The Royal 4 solution gave us all the functionality we needed, at a fraction of the cost of other solutions we evaluated," explained Coraggio." For this achievement Royal 4 Systems is pleased to induct Paul Coraggio as the newest member of the WISE leaders' program.
Quote from Paul Coraggio:
"We wanted to ensure a smooth transition to the new system, so we began by focusing on outgoing orders first. Once that was up and running, we tackled inventory tracking and control. System implementation took 10 months from start to finish. We had absolutely no disruption in operations. We have a small IT staff so the maintenance process with Royal 4 is flawless. I feel like I have twelve programmers available any time I need them. They really know the software and understand our business, so they are very easy to work with. WISE was a great fit for our needs, right out of the box. But just as important, WISE has helped International Intimates achieve 99.9% inventory accuracy, increased productivity by 23% and saved $300,000 in shipping costs in the first year of use. The system paid for itself in just one year and I highly recommend Royal 4 Systems and the WISE product."
Paul Coraggio – International Intimates CIO
INTERNATIONAL INTIMATES CHOOSES WISE
Notable Achievments

| | |
| --- | --- |
| Founded: | 1991 |
| Headquarters: | Dayton New Jersey |
| Employees and exclusive contractors: | 280+ |
International Intimates is a global distributor of ladies' apparel, lingerie and children's clothing. They provide value-added services that include pairing, hanging, packaging and tagging items for mass merchandisers like Wal-Mart, Victoria's Secret and Kohls. In addition to their distribution facility in New Jersey, International Intimates maintains a showroom in New York City on West 34th St. in Manhattan where buyers can select from hundreds of different styles of lingerie and a second showroom for the Bon Bebe line.