WISE LEADER – SHERRY RITA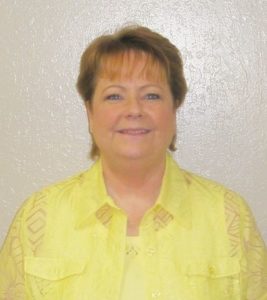 Sherry Rita
 Controller –
Klein Bros. Holdings, Ltd.
Sherry Rita is the Controller for Klein Brothers since 2002. In 2008 Sherry was asked to find a solution that could replace their ERP system (Great Plains) because their version was no longer supported. They also needed a WMS because the one they had was inadequate. Sherry looked at offerings from several different software suppliers. After careful evaluation Klein Brothers selected the R4/WISE system for several reasons. Ease of use and great functionality were key, as well as the fact the R4 had both WMS and accounting integrated together. This was critical to Sherry because she managed the current ERP, and having the R4 system seamlessly integrated to WISE made this transition much easier. Sherry's decision to choose the R4/WISE solution makes us proud to induct Sherry Rita as the newest member of the WISE leader's program.
Quote from Sherry Rita
"There were some unique requirements that Klein needed the new software to be able to provide. Since Klein Brothers

 

accommodates special requests for information from various customers such as manufacturer number, best-by-date, customer item number, lot number, etc.,

 

we needed to be able to access and provide this information in real time.

 

Of the systems we evaluated, Royal 4 showed us how easily this information could be retrieved and sent from both the WMS and ERP back to our customer.

 

We also needed to maintain separate accounting for both the Snack and Warehousing divisions.

 

Royal 4 manages both companies within the same system, maintains separate income statements as well as inventory in WISE.

 

Royal 4 has been an excellent partner to Klein Brothers and we appreciate how well we have worked together over the past eight years".
-Sherry Rita, Controller
KLEIN BROS. HOLDINGS, LTD.
Notable Achievments

| | |
| --- | --- |
| Headquarters: | Stockton California |
| Employees and Exclusive Contracts | 38+ |
Klein Bros. Holdings, Ltd is a family owned corporation, based in Stockton, California. They operate a Snack and Packaged Nut Division and Warehouse Division which provides 3PL services to well-known customers like Nestle, Campbell's, Honest Tea and Ocean Spray. They have 300,000 SF of warehouse space, which is segregated into separate sections (zones) including temperature controlled to accommodate the storing of wine and production of the snack and nut product, and the rest dedicated to storing, packaging and shipping of the products belonging to the warehouse division. Klein Brothers also receives, inspects, stores, provides fulfillment services and ships various products such as food, groceries, beverages, wine, paper supplies and general merchandise. Klein Bros. is also a Bonded Wine Cellar; they offer monthly storage; shipping, receiving; shrink wrap into store, gift and variety packs; labeling and repacking. Klein Bros. currently produces, packages and distributes two name brand products, they are:
• "Jumbo" Brand Sunflower Seeds
• "Arroyo Seco" Baking & Snack Nuts