WISE LEADER – SHARON REDPATH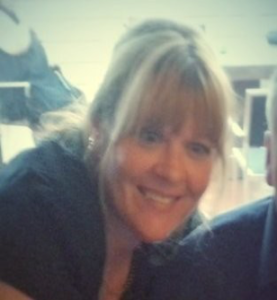 SHARON REDPATH

 
Finance and Operations Manager,
WHOLESALE FROZEN FOODS – WFF
Sharon Redpath is the Finance Manager and QA Manager for WFF. Sharon was a key influencer for WFF when it came time to automate their processes and implement a 3PL WMS that could accommodate both dry and frozen storage requirements. Sharon and her team evaluated several systems and concluded that the WISE 3PL WMS system best fit their needs. They narrowed it to a few components, but primarily it came down to WISE having rules-based configuration, a comprehensive training program and the Royal 4 engineers high level domain knowledge of the 3PL cold storage industry. The system being powerful yet simple to operate was another component of the final decision. For these reasons to choose the R4/WISE solution it makes us proud to induct Sharon Redpath as the newest member of the WISE leader's program
Quote from Sharon Redpath:
"The WISE WMS 3PL has been a great addition for Wholesale Frozen Foods. Since implementing the WISE system we have seen more productivity than we thought we would. This was good news to the entire staff. Training new employees takes less effort now, and the accuracy of not just inventory but receiving, putaway, picking and shipping has markedly improved. We have also have been able to handle more transactions without adding more people. All in all, I would recommend the Royal 4 WISE system to any other cold storage 3PL that wishes to improve their accuracy and efficiency in this competitive marketplace."
-Sharon Redpath, Finance and Operations Manager
WHOLESALE FROZEN FOODS – WFF
Notable Achievments

| | |
| --- | --- |
| Headquarters | Takanini, Auckland New Zealand |
| Founded: | 1994 |
| Employees and exclusive contractors: | 60+ |
Wholesale Frozen Foods was created as an authorized distributor for an Australian poultry company. Over the past fourteen years, Wholesale Frozen Foods has transformed into a privately owned, third-party logistics provider. Third-party logistics is an ever-evolving role & the achievements that WFF Ltd has accomplished over the years proves its ability to adapt & influence change in today's competitive marketplace. WFF is located in Takanini. WFF provides fully integrated logistics, container devanning, storage, picking, and inventory management. Their complex includes ambient/chilled/frozen storage, dry goods warehousing, three storage and picking chillers as well as four large freezers and offices. There is a capacity for approx. 300 pallets of dry goods, 400 pallets of chilled and 1700 pallets of frozen goods. In the last seven years, under the current management WFF has never had a customer leave due to poor service or uncompetitive rates. We have only ever ceased to do business with an organization due to a change in a business circumstance.
WFF's Services Include:
Specialist Auckland Metro Freight with Nationwide links
Container loading and devanning
Storage (bulk/FMCG)
Order Picking / Inventory Management