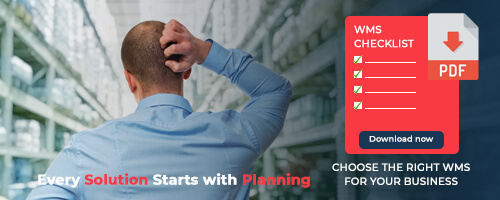 Free WMS Checklist
Are you planning to implement a warehouse management system (WMS) in the near future? If so, it's smart to start preparing now. Creating the requirements list can be time consuming especially if you don't have any template or prior knowledge of WMS implementation. To help you with this process, we've prepared a WMS checklist with critical steps that can help you maximize your use of a WMS software.
A Checklist will help you with:
Finding the best solution to your Logistics Issues
Creating a logistics game plan
Getting a clearer picture of the requirements needed for your business
Establishing the unique features that your company needs
Who needs a WMS Checklist?
Companies currently looking for a WMS solution
Companies using outdated manual solutions to manage their warehouse
Companies exploring other WMS options from what they have right now
Sign up to get our FREE WMS Checklist