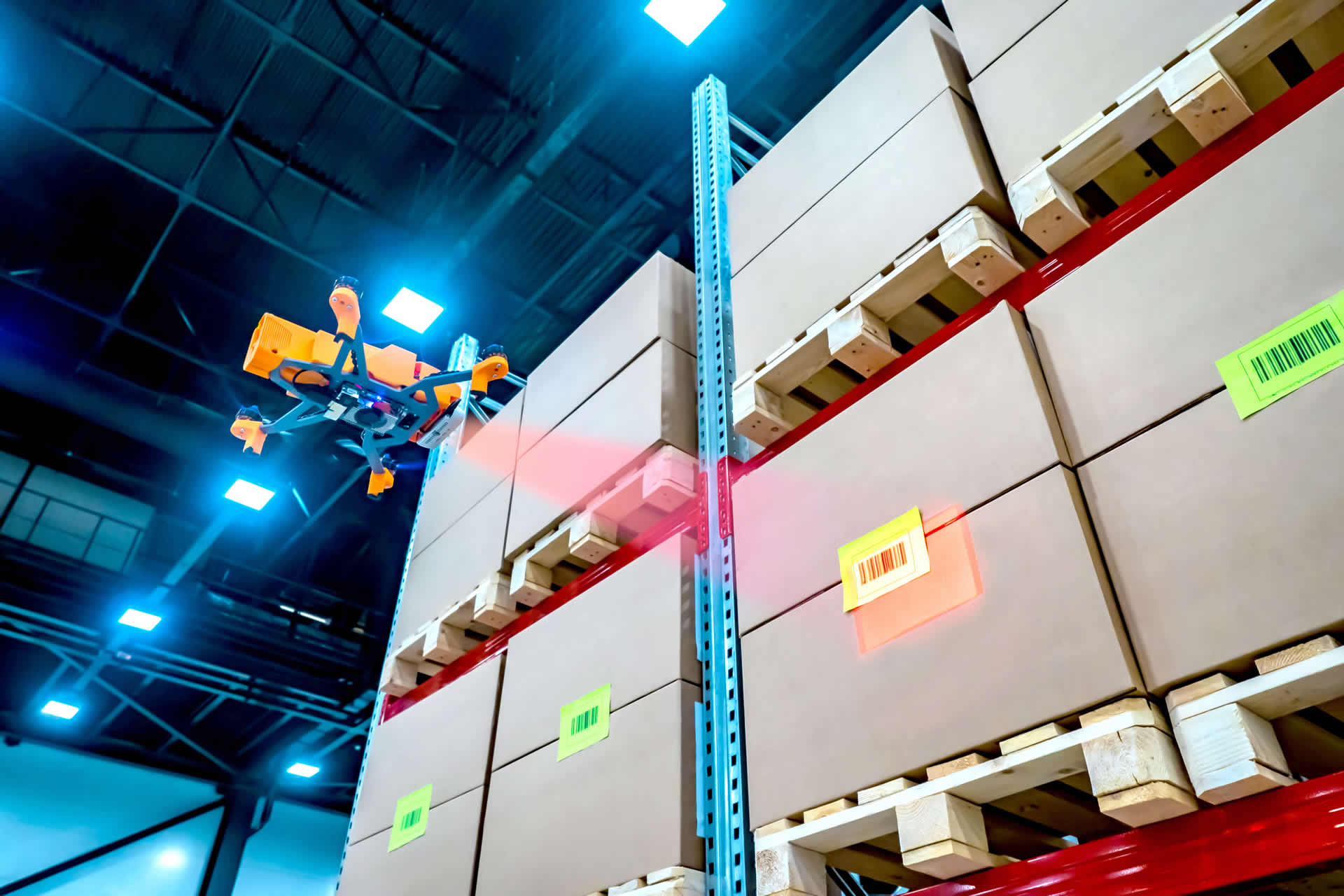 For 2021, CBRE has projected that 250 million sqft of warehouse space will be needed to meet US demands. But while many people picture a large industrial building that's changed very little over the years, the reality is that warehouses have evolved significantly — thanks to emerging technology. From labor management systems and cold storage warehouse solutions to robots and tablets, let's take a closer look at how automation and other technologies are being utilized to improve warehouse management as a whole.
Drones and Bots
Drones are used in many warehouses to address supply chain needs, as they're ideal for reaching equipment and inventory that would otherwise be difficult to access. Drones can even be designed to have GPS, RFID, and barcode scanners. Robots are also commonly used for inventory for more accurate data, while others can be used to carry products or containers. They can help to reduce spatial needs, as well, since robots can fit in smaller spaces than the average human. And while some workers may be worried that bots might take their jobs, the reality is that this type of automation can ensure accuracy while opening up other opportunities within the warehouse or the business at-large.
Blockchain
Blockchain technology provides a means for a more secure data storage system, allowing for accurate and protected record-keeping. In the realm of warehouse management, blockchain can be used to record inventory and equipment asset transfer, receipt and shipment tracking, barcode, and serial number correlation, or information sharing between vendors and suppliers. Blockchain is more than a simple computer file; it provides far more transparency and records every single transaction or adjustment to ensure better collaboration while providing a nearly-impenetrable barrier for hackers.
Software and Devices
Of course, the use of software in warehouse management is nothing new. Cold storage software, for example, can be used to control warehouse inventory, ensure consistent receiving tactics, process orders efficiently, maintain quality, and much more. Cold storage software can be used on smartphones and tablets, as well, allowing you to address inventory and management needs in an even more convenient way. The use of these software platforms and devices is especially important for cold storage warehouses, as the inventory housed here — which might include anything from food and pharmaceuticals to plants and cosmetics — is subject to strict temperature regulations and must be properly monitored. Fortunately, cold storage software and electronic devices can help you achieve those goals and reduce waste, damage, or product loss.
The use of automation and technology goes far beyond these basic examples. But it's clear that innovations like cold storage software can add convenience, accuracy, and protection to your warehouse operations. To get started or for more information, please contact Royal 4 Systems today!
Need more information?
Solutions