Location / Asset Barcoding Capabilities
User Defined Flexible Fields and Labels
Automatic Reminders
Warranty and Lease Expiration Monitoring
Meet Govt. and Audit Requirements
View Depreciation Reporting
Keep Asset's Entire Historical Data

ASSET MANAGEMENT SYSTEM
Get the comprehensive asset information you need to execute an effective asset management strategy. WISEam will track and help you to manage your assets and their changing configurations and relationships at every stage of their lifecycle. By consolidating distributed assets into a single, integrated view, you will get an accurate picture of your assets on an ongoing basis.
"We wanted to ensure a smooth transition to the new system, so we began by focusing on outgoing orders first. Once that was up and running, we tackled inventory tracking and control. System implementation took 10 months from start to finish. We had absolutely no disruption in operations."

"We needed an automated WMS system to help us solve problems with our inventory control, performance levels within our warehouses, and space utilization issues in multiple locations. Royal 4 worked with our IT team to ensure a smooth integration with our Navision ERP system."

"Being a food manufacturer operating on lean principles with complex distribution we required a tightly integrated system that would be able to scale out to all of our locations. We are happy with our decision I am pleased to endorse this fine organization to any company looking for supply chain services."

Asset Information
Capture/Enter barcode / RFID tag, user defined details, purchasing / vendor information, and dates including expiration, replacement, and recall.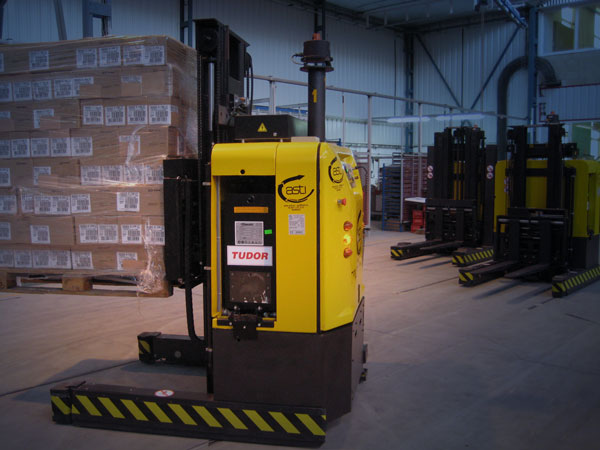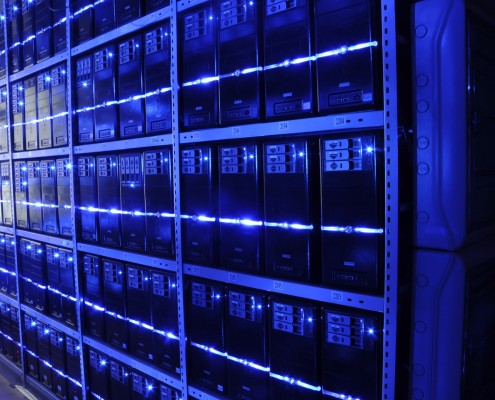 Organizational Data
Capture/Enter the building, department, room number, and personnel the asset was assigned to. Get an accurate picture of all your assets on an ongoing basis.
Track and Report
Tracking and Reporting made simple with an asset management system designed to effortlessly track and report on computers, equipment, vehicles, furniture, and any other valuable assets.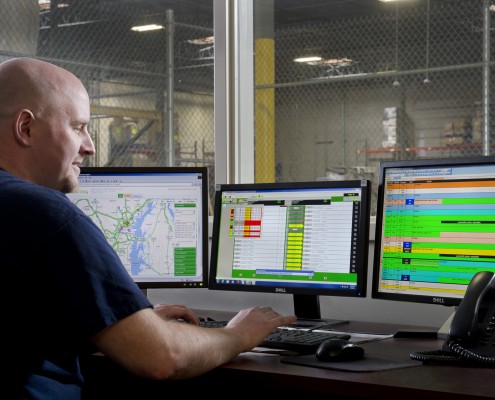 ASSET BARCODING
All assets can be barcoded with the appropriate barcode media. For consumable assets you may want to use traditional paper barcode labels. Depending on the size of the item you can create any size label needed. For more permanent assets like equipment, computers, desks etc… you may want to use permanent labels such as metal plate asset tags.

DEPRECIATION REPORTING
Depreciation Reporting at your fingertips, WISE Asset management system provides a complete report suite, based in Crystal reports, that will maintain the depreciation of each asset and when it needs to be retired.

LEASE MONITORING
Gain visibility, our asset management system includes an active Lease Monitoring system that provides easy-to-use electronic management and monitoring of your leases, operating expenses, key contacts, critical dates, and more. Manages when you need to exercise your renewal option or how many leases require renegotiating in the next 18 months etc… WISE asset management keeps it simple with an automated process that manages all of the details ensuring that you'll never miss a thing.

USER DEFINED FIELDS
Fields in the WISE asset management system are all user-defined, so you can determine what information is needed to be captured and displayed. This allows the system to give you all the data needed to manage the asset.

HISTORICAL DATA
WISE – asset management system provides archived historical data for each asset including maintenance records, purchase/cost data, usage, check-in/checkout by users, and any other data that has been generated on the particular asset. Also, see our
Fixed Asset Accounting Software
for additional functionality.

AUTO REMINDERS
Need Alerts? The WISE asset management system allows for "alerts" that can provide reminders for unlimited scenarios; including, when an item needs to be retired, expires, needs maintenance, and other notifications, configured to fit your business needs.