WISE has all the features needed for the food industry, with essentials like:
TRACEABILITY 
LOT CONTROL
EASE OF USE
CATCH WEIGHTS
EXPIRATION DATE TRACKING
REAL-TIME VISIBILITY
INVENTORY ACCURACY
PRODUCT ROTATION
CROSS DOCKING
CUSTOMER WEB PORTAL
FEATURE RICH CUSTOMER BILLING
WMS SOLUTION FOR COLD STORAGE INDUSTRY
See why some of the world's premier 3PL, Cold Storage and Food Supply companies have been choosing Royal 4's cold storage warehouse management software and ERP Solutions for the past four decades.
"Claxton moves millions of frozen chickens on a regular basis and the WISE 3PL billing module allows us to calculate the VAS invoice to 5 decimal points which makes the billing much more accurate. We also needed a system that could work for the dry goods areas of our business."

"Since implementing the WISE system we have seen more productivity than we thought we would. This was good news to the entire staff. Training new employees takes less effort now, and the accuracy of not just inventory but receiving, putaway, picking and shipping has markedly improved."

"Service Cold Storage selected Royal 4's WMS solution because of some key and important reasons. First, we required a system that would be able to perform in both freezers and dry goods areas simultaneously. I'm a huge Royal 4 advocate given my experience and implementation of many WMS Systems."

TRACEABILITY
You will be able to use our rules based system to maximize the information you have about your products, manage your resources and reduce costs, all without changing your way of doing business. We will turn compliance in to profits by utilizing the bar codes required, to keep track of cartons, pallets, mixed pallets, repacks and processed items with lot control from the source to the store.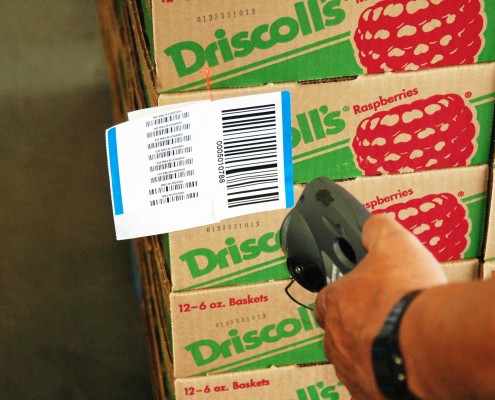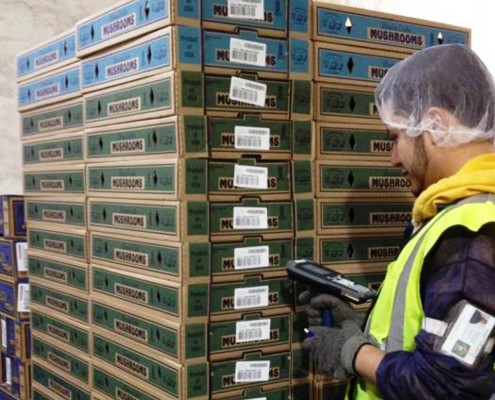 REAL-TIME VISIBILITY
Products are received, putaway, picked, packed and shipped on a WISE fully integrated warehouse management system with Freezer rated RF scanning terminals.
EASE OF USE
It's no wonder Royal 4 has been regularly named by Food Logistics magazine as one of the top 100 suppliers to the Food Industry. We understand the needs of both the food industry and the cold storage industries. We comply with the traceability and food safety requirements both domestically and internationally.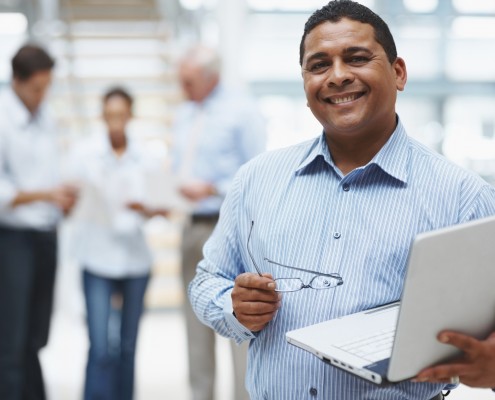 TURN YOUR COST CENTER INTO A PROFIT CENTER, LET US SHOW YOU HOW
Easy integration with your existing system. Your return on investment typically in less than 1 year.

INVENTORY ACCURACY (99+ %)
By using the WISE system our customers regularly expect and achieve a 99.9% accuracy rating.

EXPIRATION DATE CONTROL
WISE offers expiration date control such as FIFO, LIFO and LEFO etc. Flexible lot definitions allow lot codes which can be segmented into components. This allows the user to record several key pieces of data such as expiry and production dates, color, size, etc. Julian datecodes can also be translated into readable dates, therefore speeding up the receiving process as well as minimizing keying errors. Lot components can be treated differently for reporting, billing and stock rotation.

CATCH WEIGHTS
Fixed and variable weights can be recorded at either the lot or unit level, as well as being recorded during Receiving and Shipment as appropriate, for example unit Catch Weights for Shipments.

TEMPERATURE CONTROL
Temperature control alerts are a critical aspect of any cold storage facility. WISE can provide algorithms that will alert a receiver for example that a pallet of chicken needs to go into the blast freezer based on how long it's been on the truck.

LABOR CONTROL
By using the various WISE labor control and performance tools customers can expect savings from 20 to 35% just from efficiencies inherent in the system.

RFID, VOICE, BAR CODE OR PAPER BASED
WISE can be used in a variety of picking scenario including RFID, VOICE, Bar Code or Paper Based.

UNLIMITED ATTRIBUTES
WISE provides unlimited attributes that can be used to define characteristics need when describing items and procedures needed in the cold storage environment.