Product Structure Re-sequence
Process Maintenance
Machine Maintenance
Work Center Maintenance
Operator Maintenance
Multilevel Item Explosion
Costed Bill of Materials Report
Multilevel Explosion with Process
Summarized Multilevel Explosion
PRODUCT STRUCTURE MAINTENANCE
Search for an item or component by name. Display existing revisions by effective date with associated revision and drawing numbers. An unlimited number of components are allowed per manufactured item. Know the quantity used in a component's unit of measure, along with the scrap factor or copy duplicate information from another item or revision level. Use the product structure inquiry to view up to the minute statistical data about product structures.
"The entire process was streamlined to meet the high transactional volumes, improve order fill rates and better serve customers. In addition, we have realized a 99% inventory accuracy rate and can better meet customer expectations with significant, accuracy and service improvements."

Multilevel Item Explosion
Specify the range of items and the effective date for the explosion. The input quantity or parent product is exploded into components or raw materials, with no preset limit on the number of levels. The quantity at this level and the extension are printed.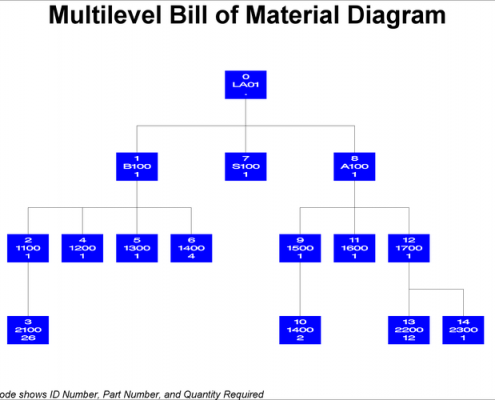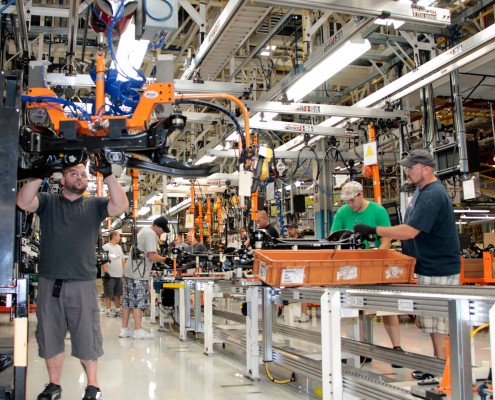 Process Maintenance
Search by name for a parent item. Display existing revisions by effective and expiration date with revision ID. Display existing routings to facilitate maintenance. An unlimited number of operations are allowed per parent item. Operations are tagged to the corresponding components. Work center, machine, setup time, number of pieces per hour for inside jobs, cost per unit for outside processes. Unlimited instructions are allowed.
Costed Bill of Materials Report
Choose the standard cost or current cost. Specify the batch size for the range of items and the effective date to pick up the proper revision. For each raw material, find out the quantity and the extended cost. Know the costs associated with labor, setup, outside process, and burden for each operation. Display total cost for the batch and unit cost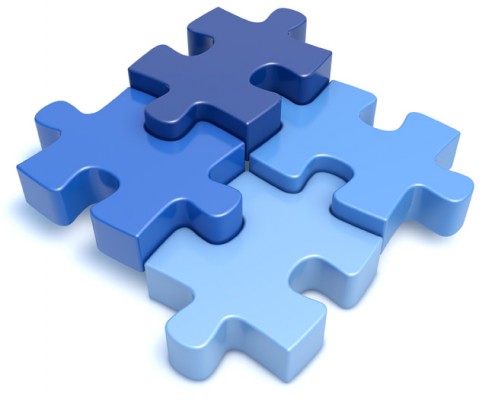 ADDITIONAL BENEFITS FOR PRODUCT STRUCTURE MAINTENANCE

MACHINE MAINTENANCE
Search for machine descriptions by name. Enter the default work center, capacity in hours per day and week, number of operators, standard hourly cost, and current hourly cost. Know the month to date and year to date usage.
OPERATOR MAINTENANCE
Many operation types are supported: setup, inspection, move, outside process, productive, rework, and overhead. Operations can contribute to either direct or indirect labor.

WORK CENTER MAINTENANCE
Search for work center descriptions by name. Standard and current labor rates, setup rates, and overhead are available. Overhead in percentage or dollars per hour is supplied. Know the capacity in hours per day and week, and the hours worked month to date and year to date.

PRODUCT STRUCTURE RE-SEQUENCE
For a range of items and effective dates, re-sequence using your own stepping factor.

SUMMARIZED MULTILEVEL EXPLOSION
Extend the quantity of raw materials required to make a batch. Components are not listed but their raw materials are extended and can be used for purchasing non-stock items or as a pick sheet to prepare a job.
MULTILEVEL EXPLOSION WITH PROCESS
Print the components and operations required at each level for a range of items. Full manufacturing instructions are provided.