WISE – Reduces Waste in Material Handling:
Right-Sized Inventory Levels
Reduce or Eliminate Delays
Eliminate Excess Motion of People
Reduce Excess Inventory Moves
Cut Unnecessary Worker Activities
Adjust Positioning of Inventory
Control Transportation of Goods
Minimize Transportation Costs
Eliminate Overproduction
Integrate Quality Checks at the Door
Reduce Defects and scrap Rates
MANUFACTURER/DISTRIBUTORS OFTEN OVERLOOK MATERIAL SYNCHRONIZATION, WISE – SUPPLY CHAIN MANAGEMENT SOLVES THIS
In Supply Chain Management it is important to consider material handling. The systems that trace, move, and handle material as it enters, passes through and departs manufacturing processes, machinery, or fabrication areas can be a critical key to productivity improvements. Many of the same principles that are often applied to manufacturing and distribution can be applied to material movement. Manufacturer/Distributors often overlook material synchronization & handling and instead focus on production processes and equipment. But, when internal material flows are not optimized, the lack of coordination between production and distribution requirements can often reduce the very efficiency of the production equipment. The automation of material tracing, tracking, disposition, storage, and handling systems used in industrial operations can significantly reduce costs, increase productivity, and create a safer, more ergonomic production environment when aligned with other enterprise systems.
Elimination of waste is a key driver of productivity and WISE can have a positive impact on these elements.
"In the 12 years that WISE has been supporting the logistics operations at Poiesz, WISE has proven itself as a stable Warehouse Management System for our supermarket distribution centers. A WMS in which you can quickly configure thanks to the flexibility of the application."

"I wanted to share some good news with the Royal 4 team. We have gone from the high 80% range to consistently being above 99.5% on our daily inventory accuracy, and we have done this while increasing our on-hand inventory by 50%! It has not been an easy journey but we are here."

"There are two things I look at when reviewing software systems – functionality and after-the-sale support. The WISE warehouse management system has provided superior functionality to our Distribution group since 2002. Royal 4 is the "gold standard" I use for evaluating vendor support."

WISE – Supply Chain Management Improves Cycle Time
Like your manufacturing operations, your warehouse has a cycle time too. Calculation of the lapses in time between receipt of an order and delivery to the customer can give you insight as to where you stand competitively. If you can measure and reduce the order cycle time a lot of good things start to happen.
DII (Days in Inventory) Begins to go down which reduces carrying costs. Inventory turns go up, reducing obsolete products or materials.
WIP (Work in Process) level goes down freeing up cash or operations. Inventory standard cost trend down to reflect efficiencies in your supply chain. Square foot of inventory and WIP locations are reduced making more space available.
TCO (Total Cost of Ownership) of Enterprise Inventory and Material Handling systems (% of IT spend) is reduced
Cost of Goods Sold (COGS) goes down to reflect lower carrying costs and inventory handling expense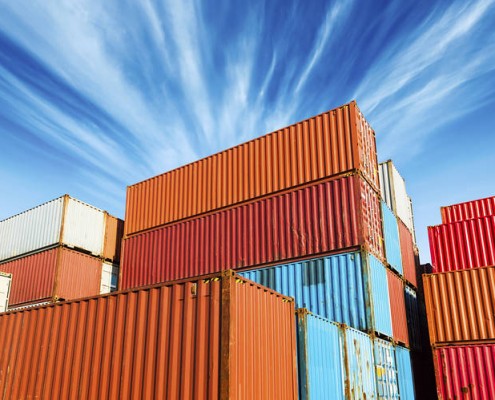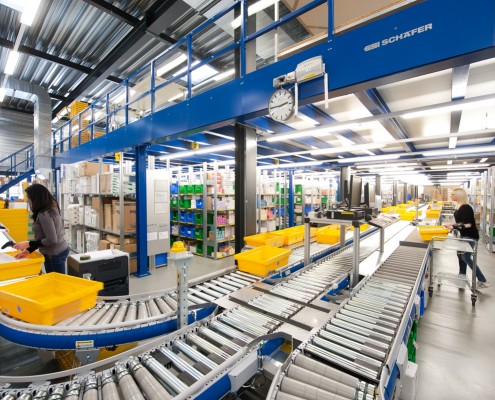 WISE – Supply Chain Management Improves The Flow of Materials
Improvement of the flow of materials and information is one way to accomplish all of these interrelated objectives. In materials handling, flow is facilitated by reducing the number of times that product is moved during receiving, storing, picking, and shipping. The flow of information is controlled by eliminating opportunities for error in data transmission, therefore enhancing material data. WISE has user-defined location rules, package types, picking rules, shipment procedures, packaging techniques, and all other significant details regarding your operations. WISE then optimizes these tasks for you based on detailed algorithmic rule engines. These extensive WISE functions are available to improve operations by minimizing costs and increasing productivity. More importantly, we have direct customer references for many of the System requirements specified herein and organizations with similar numbers of users supported by the product.
"The Perfect Order"
Lean manufacturing professionals define perfection as the complete elimination of waste so that every activity in the process creates value. In the lean supply chain and warehousing, perfection is identified with "the perfect order," meaning that it is delivered precisely on time (neither early nor late), that it is free of any damage or defect, and that it contains the correct materials that were expected in the end receipt of the order.
Imperfect orders result in unhappy customers, lower productivity levels, higher costs, and missed opportunities for improvement. In extreme cases, the imperfect order can cause a disaster involving assembly line or distribution disruptions or shutdowns, or a lost customer.
Perfect inventories are nearly as important as perfect orders, and neither can be accomplished without the other. In earlier times, shipping and receiving errors were considered to be inevitable. Current information technology enables the best warehouse operators to achieve a shipping accuracy rate above 99.9%. The pull system relies on a very high degree of reliability in parts storage and delivery of replacement parts. As an ever-larger percentage of finished products are imported from overseas, the effective distribution of replacement parts has become more critical than ever before.
Read below how WISE – Supply Chain Management can solve these issues.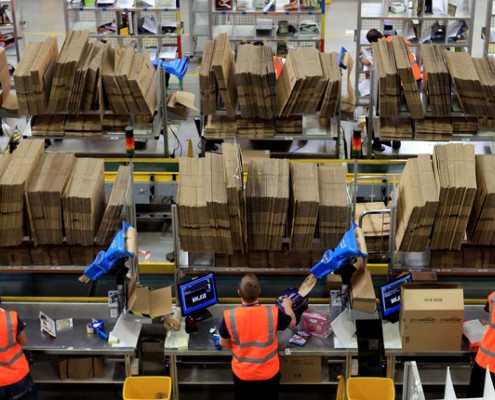 WISE SUPPLY CHAIN MANAGEMENT
Royal 4 Systems welcomes the opportunity to assist you in your initiative to automate the handling and storage of materials, supplies, assets, and other items in your warehouse and supply chain operations. The purpose of this proposal is to show how WISE can be applied throughout all core warehouse processes, transforming your warehouses from paper, spreadsheets, and older manual systems to a contemporary electronic fully paperless environment.

ELIMINATE WASTE
Eliminate wastes that are prevalent in material handling. Many of the same principles that are often applied to manufacturing and manufacturing/distribution can be applied to material movement. Elimination of waste is a key driver of productivity.

MINIMIZE TRANSPORTATION COSTS
Transportation (of Goods): Visibility to actual inventory, materials, supplies, and part consumption rates give insight on how to minimize transportation costs both into the facility and out to the supply chain.

RIGHT-SIZED INVENTORY LEVELS
By synchronization of materials across the internal supply chain ensures the right product/inventory is in the right place, at the right time, in the actual amount of inventory you need to have on hand.

CONTROL OVERPRODUCTION
Overproduction: Support for pull based (Kanban style) production and real-time monitoring reduces over producing parts, or subassemblies when production limits are approached.

REDUCE OR ELIMINATE DELAYS
Waiting or Delays: Visibility to inventory status, potential bottlenecks and proper locations can proactively reduce or eliminate these issues.

PREVENT OVERPROCESSING
Over processing: Integrated quality checks at the facility door, ensures that materials, supplies, parts, etc are to specification before they enter the manufacturing, or fabrication, value chain.

ELIMINATE EXCESS MOTION
Excess Motion (of people): Directed activities by WISE scm and end-to-end material controls reduces excess inventory moves and unnecessary worker activities in material handling by being able to adjust the positioning of inventory to where it needs to be.

CONTAIN DEFECTS
Defects: Integrated quality and containment reduces scrap rates, rework, human error, equipment related quality defects.