ROYAL 4 SYSTEM – PARTNERS
Our relationships with our partners are based on a common vision of; Supply chain connectivity being integral to business success in the 21st century, and the ability to deliver "quantum leap" solutions ahead of the competition.
ROYAL 4 SYSTEMS – PARTNERS AND INTEGRATIONS

Royal 4 Systems has established strong, long-term relationships with leading software developers, systems consultants, hardware integrators and functional analysts. We partner with organizations who all share our deep commitment to customer success and have the experience and resources to ensure compatibility and effective integration with other enterprise systems. Our relationships are based on a common vision of: Supply chain connectivity being integral to business success and the ability to deliver integrated solutions ahead of the competition.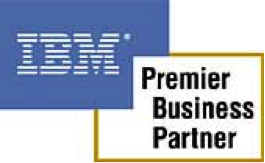 IBM Premier Business Partner
Royal 4 Systems, Inc. is an approved business partner with IBM. WISE is an approved "Value Add" product for IBM business partners and is certified for the RS 6000. Since the AS400 models can run AIX on the partition, we can also run natively on that platform as well. WISE together with the speed and stability of the AIX operating system is an ideal solution for your warehousing software needs. Contact us to find out more.

Microsoft Certified Partner
Royal 4 Systems has been certified by Microsoft. We have met Microsoft's highest standard for partner solutions. The global partnership focuses on joint sales and marketing initiatives as well as deep technology collaboration both on products as well as open systems technology. Contact us to find out more.

UPS Certified Partner
UPS has provided industry-leading transportation management solutions to distribution companies for over 30 years. As a UPS technology partner Royal 4 Systems offers a suite of integrated software applications as well as integration with ConnectShip, Roadnet, and WorldShip. UPS Logistics Technologies has successfully helped thousands of distributors reduce transportation costs, save time routing, improve customer service, and increase overall operational efficiency. Contact us to find out more.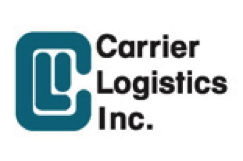 Carrier Logistics Inc. Premier Business Partner
Carrier Logistics Inc. (CLI) is a leading provider of integrated freight management software solutions that help transportation companies manage change and improve their profitability. Serving the trucking industry for over 40 years, CLI's comprehensive freight management solutions drive every key element in a transportation company from dispatching, to freight bill entry, to mobile data communications. CLI's suite of software is used by companies worldwide. From small, family-run organizations to large multi-billion dollar transportation powerhouses with over 2,000 concurrent users, CLI customers rely on comprehensive, flexible, and dependable software to run their businesses. Contact us to find out more.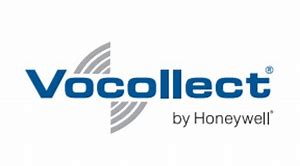 Honeywell Vocollect
Industry leaders use Vocollect voice solutions at hundreds of locations around the globe. Royal 4 and Honeywell offer dramatically lower implementation costs that eliminate custom coding, while leveraging service-oriented architecture (SOA). Customers enjoy the proven benefits of Royal 4 Systems voice technology including hands-free operation and continuous workflow, increased worker productivity and safety, a noticeable decrease in mis-picks, reduced short orders on trucks, real-time visibility to order status, elimination of paper pick lists, reduced employee training time regardless of native language and much more. Contact us to find out more.

Member of IARW & Global Cold Chain Alliance
Royal 4 Systems stands with IARW & the Global Cold Chain Alliance in the quest to forge a universally strong cold chain where every product retains quality and safety through each link. Contact us to find out more.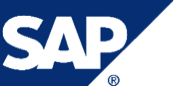 SAP Complimentary Software Partner
Royal 4 is an SAP Complementary Software Partner. Royal 4 Systems provides a non-invasive integration solution that satisfies SAP connectivity standards for functionality across multiple SAP ERP business applications. Royal 4's global teams have helped enterprises better leverage their SAP and SAP Business One systems by integrating the latest supply chain technology and extending access out to the point of work. Royal 4 is actively working towards certification for SAP solutions for mobile business. Contact us to find out more.

AMSA Certified Partner
AMSA represents more than 3,500 members, including interstate moving and storage companies, local movers, and international movers. AMSA's goals include strong support for government regulations that protect consumers. We also offer a complete range of services, including state and federal government representation, legal and tax assistance, professional education and certification programs, financial and statistical reporting, loss and damage claim dispute arbitration and publications designed to keep you well informed about the latest news and trends affecting your business. Contact us to find out more.

Advantech Certified Partner
Royal 4 Systems and Advantech stand together in the quest to create smarter retail and logistics solutions. Royal 4 Systems software paired with Advantech's hardware, creates a powerful solution, that takes logistics management to the next level. Contact us to find out more.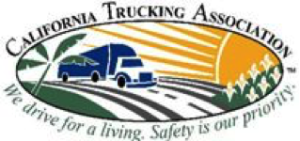 California Trucking Association Business Partner
The California Trucking Association is active with any business that uses trucking. Our Media Web site gives you access to daily industry related headlines. The "CTA Media Center" contains information about the association, news stories featuring the association and our members, publications, and press releases. CTA is the nation's largest statewide trucking association, with 2,500 member companies. Contact us to find out more.

Janam Certified Partner
Janam Technologies is a provider of rugged, handheld computing devices for mobile workers. Janam combines deep industry knowledge with advanced technologies to deliver products and accessories that increase productivity, reduce costs, and improve customer satisfaction. Specializing in purpose-built mobile computers that scan barcodes and communicate wirelessly, Janam offers products that are designed to run mission-critical applications in retail, healthcare, hospitality, manufacturing, and logistics. Royal 4 Systems offers Janam computing devices for our WMS projects worldwide. Contact us to find out more.

Walz Label & Mailing
Walz Label & Mailing carries a wide range of office furniture, software, barcode scanners, and much more.  Contact us to find out more.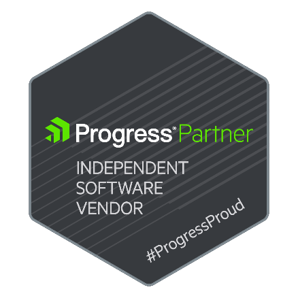 Progress Certified Partner
Progress offers the best platform for building and deploying tomorrow's applications quickly and easily. Progress offers flexible frontend tooling for delivering an engaging and multi-channel UX, a modern, reliable, scalable and secure backend to build and run microservices, and leading data connectivity capabilities for harnessing data from business systems and any other data source, whether on-premise or in the cloud. Contact us to find out more.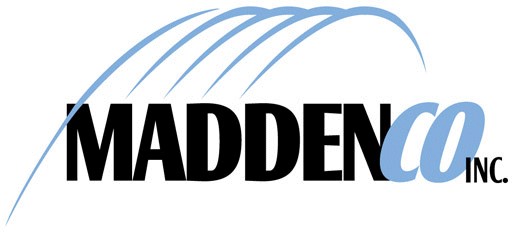 MaddenCo Tire Dealer Software
Royal 4 Systems has been integrating its WMS software solutions with MaddenCo's Tire Dealer Software, creating seamless operations for tire dealers for decades. Contact us to find out more.