eWISE
View Inventory Quantities
View Inventory Availability
Enter Orders Remotely
View Order Status
Enter Expected Receipts
Expected Receipt Status Look-Up
Administer Email Notifications
Shipment Info On Orders
Get Reports / Queries
Create Inventory Moves
"In the 12 years that WISE has been supporting the logistics operations at Poiesz, WISE has proven itself as a stable Warehouse Management System for our supermarket distribution centers. A WMS in which you can quickly configure thanks to the flexibility of the application."

"I wanted to share some good news with the Royal 4 team. We have gone from the high 80% range to consistently being above 99.5% on our daily inventory accuracy, and we have done this while increasing our on-hand inventory by 50%! It has not been an easy journey but we are here."

"There are two things I look at when reviewing software systems – functionality and after-the-sale support. The WISE warehouse management system has provided superior functionality to our Distribution group since 2002. Royal 4 is the "gold standard" I use for evaluating vendor support."

On-Premise Data Center vs Cloud Data Center for your WMS – Warehouse Management System
Our specialists consult with customers and provide the logistics solutions that fit their unique needs.
When choosing between an On-Premise Data Center and a Cloud Data Center for your warehouse management system- WMS. Both options offer similar functionality. The Cloud Data Center has the advantage of ongoing maintenance, updates, and easy scalability from the cloud provider. While an On-Premise Data Center offers full control over your services including hardware resources, infrastructure, & data. We will work with you to find the solution with the best fit.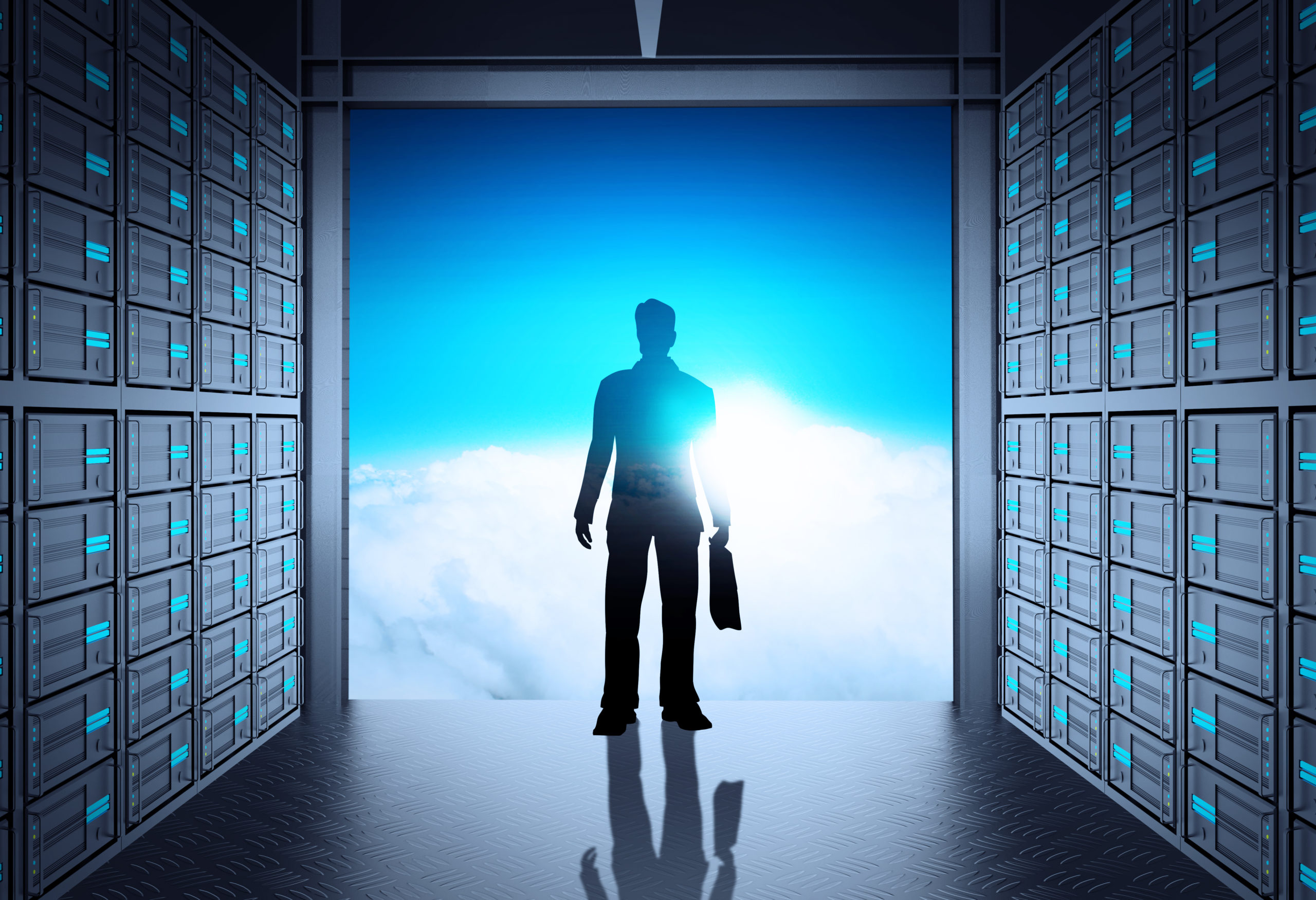 WMS – CLOUD DATA CENTER & ON PREMISE DATA CENTER – WEB PORTALS
Royal 4 Systems WISE WMS gives your company a web portal that allows customers & other authorized users, to access & enter real-time information within your organization. With WISE, users have the ability to view and create orders, view stock statuses, print reports, track shipments, and create and save custom views for ease of reporting. The eWISE system utilizes secure login technology that can be maintained by your web administrators.
Custom Dashboards
With eWISE a user can generate and view graphical reports and dashboards on their PC or smart device. A supervisor can view performance of individual employees activities as well as view the status of warehouse activities such as receiving, picking, packing and shipping all in real time.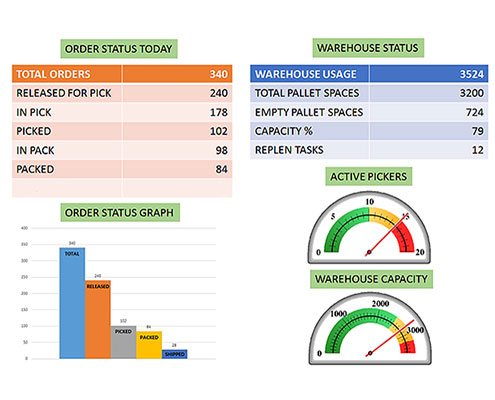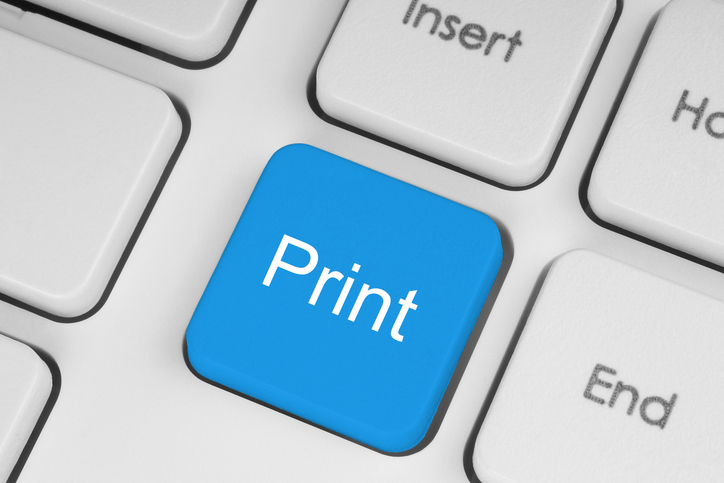 Document Printing
Any document (report, B.O.L., Invoice etc…) that you allow to be viewed can be printed out by the customer on their local printer. These can also be viewed and saved as a PDF or opened and saved in Excel and emailed.
Shipment Tracking
Customers can login and see the most recent tracking information available for all their shipments. They can either see a summary of all current shipments or view the details for each specific shipment.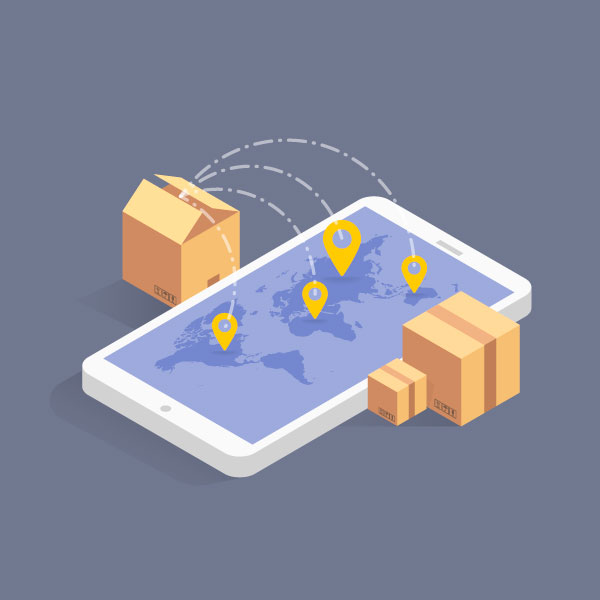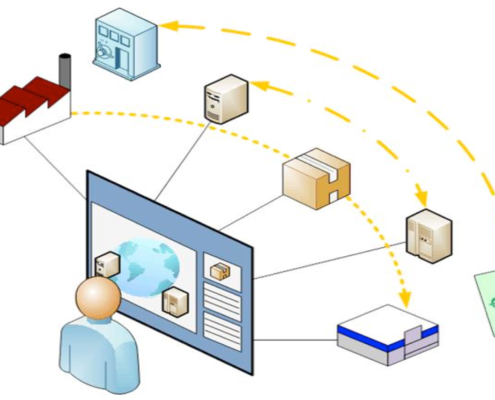 Custom Views
eWISE can be configured to provide virtually any view or function that is needed by your organization. Your Royal 4 engineers can provide this programming as part of the initial project or add it at a later time as needed.
WISE WMS – FEATURES AND BENEFITS
The warehouse is the critical hub of the business, the central depot through which everything must pass – from raw materials waiting to be manufactured into finished goods to product waiting for shipment downstream to a distribution center, retailer or end-customer. WISE functionality can be applied throughout all core warehouse processes, transforming the warehouse into a competitive advantage.

VIEW INVENTORY QUANTITIES

ADMINISTER EMAIL NOTIFICATIONS


EXPECTED RECEIPT STATUS LOOK-UP




VIEW INVENTORY AVAILABILITY