Improved efficiency by using RF tags for automatic data entry
Eliminates the time required for data entry.
Timely information and integration of warehouse data.
Can reduce inventory errors, ensuring that the inventory reported is indeed available.
Improve the accuracy of their forecasts about what inventory is actually needed.
Strengthen security against product theft, loss, and counterfeiting
ROYAL 4 SYSTEMS WISE – RFID TECHNOLOGY
RFID technology can be applied to many facets of warehousing and asset tracking. Royal 4 meets the immediate compliance mandates from Wal-Mart and the Department of Defense (DoD). Royal 4 can help you with all the steps involved in implementing an RFID solution. From the needs analysis, tags, readers, printers, software and all the vendors that can go along with it them, Royal 4 can help you take full advantage of this technology.
"We wanted to ensure a smooth transition to the new system, so we began by focusing on outgoing orders first. Once that was up and running, we tackled inventory tracking and control. System implementation took 10 months from start to finish. We had absolutely no disruption in operations."

"We needed an automated WMS system to help us solve problems with our inventory control, performance levels within our warehouses, and space utilization issues in multiple locations. Royal 4 worked with our IT team to ensure a smooth integration with our Navision ERP system."

"Being a food manufacturer operating on lean principles with complex distribution we required a tightly integrated system that would be able to scale out to all of our locations. We are happy with our decision I am pleased to endorse this fine organization to any company looking for supply chain services."

Gain Efficiencies – with: WISE – RFID Technology
RFID-based warehouse management brings several benefits that can eliminate current drawbacks with the help of advanced scanning that improves supply-chain visibility and agility for greater operational efficiency.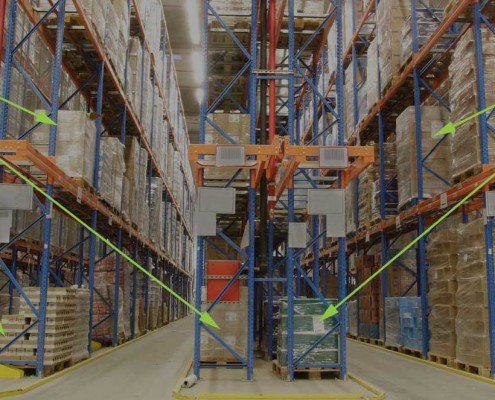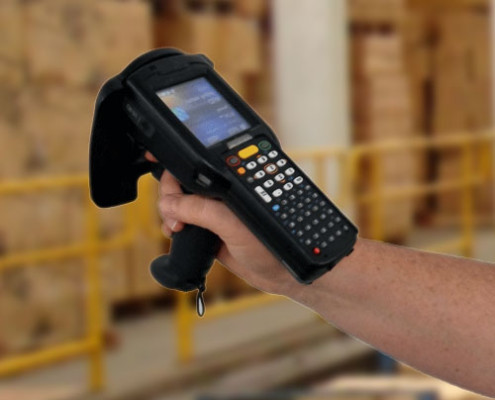 Track Assets – with: WISE – RFID Technology
RFID technology truly opens up a whole new set of applications that can help companies track and secure assets across their extended internal and external supply chains.
Corporate Security – with: WISE – RFID Technology
Royal 4 Systems has introduced applications for mobile resource management, supply chain visibility, and asset management that will extend supply chain management to areas of critical importance to corporate security and profitability.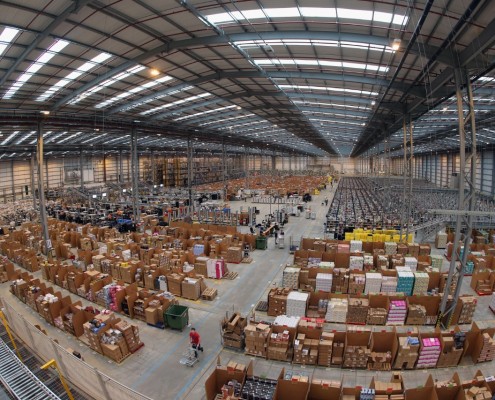 WISE – WAREHOUSE MANAGEMENT SYSTEM IS DELIVERED FULLY RFID COMPLIANT
The main purpose of using RFID is to increase warehouse efficiency by reducing labor and logistic costs. There are specific scenarios where traditional barcode is recommended however. This needs to be determined by analysis of the project. RFID enables you to:

REDUCE INVENTORY ERRORS
WISE RFID can help reduce inventory errors, ensuring that the inventory reported is indeed available. By tracking pieces more exactly, companies can more accurately detail what has sold in the last business day, and improve the accuracy of their forecasts about what inventory is actually needed.
GAIN EFFICIENCIES IN RECEIVING
WISE RFID can help expedite the receiving process by automatically receiving items that are RFID enabled on pallets, cases or in other containers that are enclosed and therefore not accessible without breaking down the container.

STRENGTHEN SECURITY OF HIGH VALUE ITEMS
Strategically placed RFID tags can help reduce theft (breakage) of high dollar products by discouraging the unauthorized removal of items from inventory or from a specific area.

ELIMINATE TIME REQUIRED FOR DATA ENTRY
WISE RFID Technology can help reduce the time it takes to enter data into the host system by automatically capturing data that would normally need to be accessed by traditional barcode scanning which requires individual scanning of each item.

REDUCE LABOR COSTS
Warehouse and distribution costs typically represent 2% to 4% of operating expenses. Replacing point-and-read labor-intensive operations with sensors that track pallets, cases, cartons and individual products anywhere in the facility can significantly reduce labor costs, resulting in savings of 30% or more.