Royal 4 Systems' WISE is currently installed at federal, state, and local government agencies!
For four decades we have innovated logistics solutions tailored to Government institutions and their contractors.
"In the 12 years that WISE has been supporting the logistics operations at Poiesz, WISE has proven itself as a stable Warehouse Management System for our supermarket distribution centers. A WMS in which you can quickly configure thanks to the flexibility of the application."

"I wanted to share some good news with the Royal 4 team. We have gone from the high 80% range to consistently being above 99.5% on our daily inventory accuracy, and we have done this while increasing our on-hand inventory by 50%! It has not been an easy journey but we are here."

"There are two things I look at when reviewing software systems – functionality and after-the-sale support. The WISE warehouse management system has provided superior functionality to our Distribution group since 2002. Royal 4 is the "gold standard" I use for evaluating vendor support."

Public Safety
Royal 4 Systems is the sole source provider of WISE 4 Public Safety government software.
Royal 4 Systems W4PS government software is a powerful, suite of tightly integrated modules that can be configured to your agency's initiative. Royal 4 Systems understands that the Your agency is seeking a robust yet flexible inventory tracking management system capable of managing consumable inventory and fixed inventory from acquisition to final disposition for Public Health & Safety Initiatives.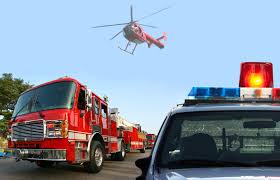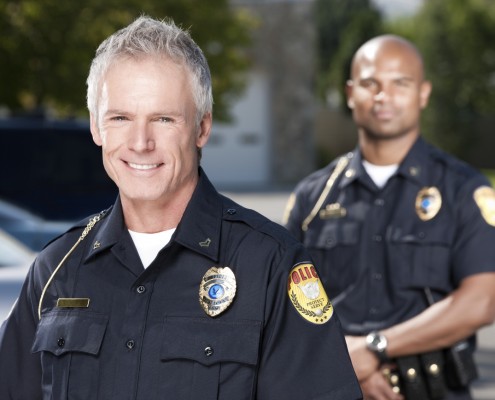 Law Enforcement
WISE Government Software Tracks Law Enforcement Equipment and Stock Inventory.
Police and sheriffs work with the community to protect life and property. Through proactive problem solving, fair and equitable law enforcement, and effective use of available resources, they get the job done. WISE government software helps to keep track and schedule maintenance on those resources and much more. Further, law enforcement faces increasing regulations and compliance issues on fixed assets and inventory by auditors. The nation's police departments must perform important physical inventory and asset audits to meet governance mandates. Royal 4 Systems integrated government software solutions for law enforcement are the answer.
Fire / Emergency Services Software
Fire Departments and Emergency Services reduce logistics expenses with WISE Government Software Solutions.
WISE government software facilitates the tracking and tracing of items that require detailed reporting for governance. Therefore officials can accurately report activity by individual fire station or supporting locations and by each employee for both inventory and assets. Improve inventory accuracy with WISE government software solutions.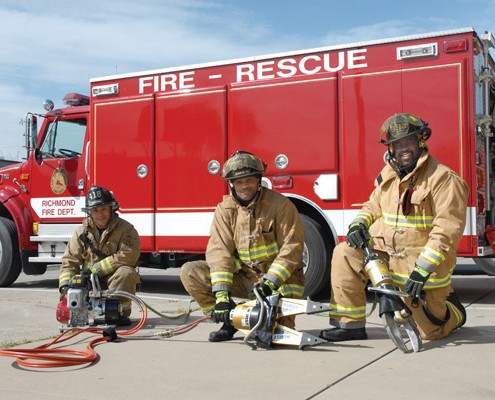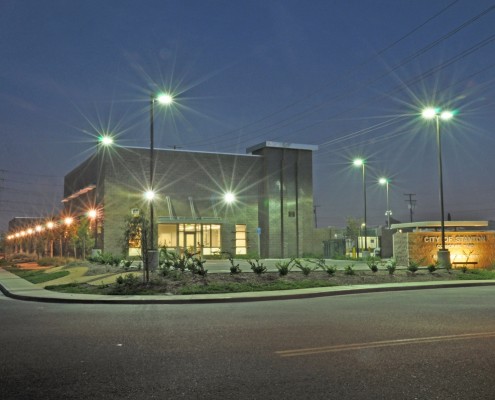 Public Works Department
WISE Government Software for managing materials, supplies, mobile asset data, and more.
With over 38 years of mobile materials, supplies, and asset data collection and reconciliation experience, WISE has the functionality you need. Easily track materials, supplies, and mobile assets and report to ERP or Fixed Asset Based inventory systems in real-time. Data capture and full mobile capabilities are the hallmarks of our mobile logistics solution design. In addition to data reconciliation capabilities, our software also gives users the ability to capture tags via barcode scanner, RF, RFID, or manual entry.
Detention Facilities
Our Government Software helps you manage the flow of inventory, and food for city, county, state, or federal detention facilities.
Detention Facilities use our government software to track and trace items that require detailed reporting for governance. With WISE, officials can accurately report activity by individual facilities or supporting locations and by each employee for both inventory and assets. Improve traceability and inventory accuracy with WISE government software solutions.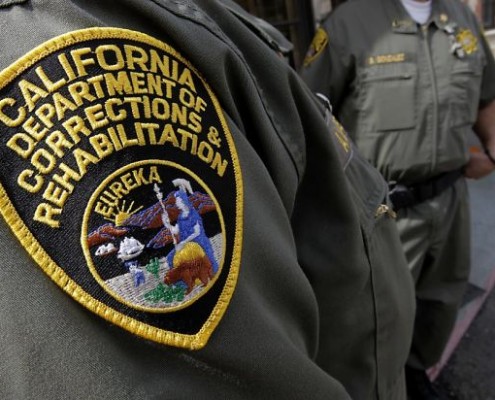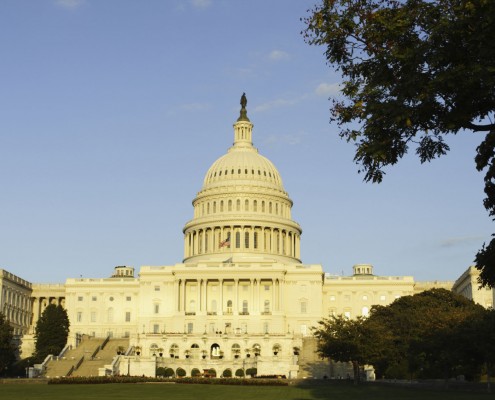 Government Agencies
WISE Government software – Manage your Agency with the latest logistics software from Royal 4.
No set of processes offer a better opportunity for immediate cost reductions and improved efficiency than bringing automated, paperless logistics to the administration of physical materials, supplies, and assets. Lean logistics offers the ability to free up cash, reduce inventory carry costs, and eliminate significant indirect costs associated with materials, supplies, and assets logistics.
Objectives and Goals for a Warehouse Management System (WMS)
A. The WMS interface should be intuitive, easy to use and navigate for all end-users.
Items should be easily searchable and include photos as well as inventory count across multiple locations, warehouses, or sites.
C. Scanning and barcode functionality improve quality and efficiency of data.
An ideal state uses scanners and assign barcodes and/or RFID to offer an automated solution to the challenge of correctly identifying the assignment and location of inventory throughout the warehouse, locations, or sites. Scanners and bar code generation for warehouse staff and delivery drivers allow for verifies delivery, condition, and return tracking.
E. Adding, removing, or moving inventory items with ease.
The WMS manages new materials to improve end user performance and allow for the addition of new items into the system through various means including but not limited to an import provided by vendors, an integration with purchasing or financial systems, or scanning at the warehouse, site, or location as they are processed.
G. Real Time Delivery Verifications.
Scanners display real time delivery updates with signature and photo capability. Receipt of delivery are automatically sent once a driver obtains a signature or photo of items left at a given location thereby closing out the order. Orders will require a signature or photo for close out at which time the system will provide email confirmation to the person who placed the order.
B. The WMS should allow for oversight at all levels to increase accountability and efficiency, providing more real-time information to track daily activity.
The warehouse will be able to control who handles materials and inventory and for what purpose (order fulfillment, transfer, disposal), and where functional resources are located and available.
D. Comprehensive tracking to locations, warehouses, or sites.
Unique barcode labeling and scanning in the WMS enables approved users by role and privilege to easily automate otherwise time-consuming, manual processes for an accurate representation of how materials and supplies are being utilized. The WMS keeps a comprehensive inventory of all current items stored within the warehouse by FIFO, LIFO, or FEFO methods.
F. Automate requests for materials. from administrative buildings as well as schools.
School based administrators should be able to request available materials from an online catalogue. The requests should then be processed and approved by a warehouse administrator and transmitted to the warehouse team for fulfillment. Schools should then be able to receive updates on the orders through the software. Once an item is picked by warehouse staff inventory numbers should adjust automatically.
H. Robust Reporting, Dashboards, and Analytics. Managers, administrators, and staff can access rich, detailed reports on the inventory of specific items or locations.
The reporting system is:
1. Configurable to allow for complete flexibility to see current inventory
2. Easy-to-use filtering options to make it simple for both the warehouse and administration
3. Display item records, such as the model, manufacturer, purchase order, price, location
4. Exporting capabilities to Excel as .csv, .xlsx, and formatted files.
SELECTED WISE PUBLIC SECTOR CLIENTS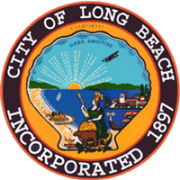 The City's Gas and Oil Department (LBGO) consists of three significant enterprise operations;
1) A municipally owned gas utility that is the fifth-largest in the United States, supporting 142,000 customer accounts and maintaining 1,900 miles of pipeline;
2) The Southeast Resource Recovery Facility (SERRF) creating electricity from trash, recycling about 485,000 tons of solid waste in the fiscal year 2012; and;
3) The only city-managed oil production operation in California, producing about 12 million barrels annually with no major incident in 75 years of continuous operation.
The LBGO warehouse primarily supports LBGO's natural gas operations and specifically the Engineering and Construction as well as Customer Service bureaus. In 2011, the Engineering and Construction Bureau designed and implemented approximately 80,000 feet of new main pipeline. Of that, approximately 41,000 was removed from the system. The LBGO warehouse provides a variety of services in support of LBGO operations. The services provided are:
Procurement of materials, supplies, and assets in support of the Engineering & Construction and Gas Service Bureau.
The supply chain includes items stocked in the warehouse and delivered or picked up by requesting bureaus as ordered.
Specialty items (non-stock) received by the warehouse and/or delivered directly to a job site or the ordering bureau.
Central receiving, temporary storage, deliver, and pick up location for LBGO procured materials, supplies, and assets.
Provision of temporary storage and distribution of goods purchased by individual bureaus with LBGO.
The LBGO Warehouse Management System and its related business processes are integrated to become part of the LBGO and City of Long Beach supply chain, which refers to all the processes involved with the city's purchasing and financial management systems.
The LBGO Warehouse Management System and its related business processes are integrated to become part of the LBGO and City of Long Beach supply chain, which refers to all the processes involved with the city's purchasing and financial management systems. WISE Logistics replaces selected portions of the existing systems currently used by LBGO to perform warehouse management functions and provide appropriate interfaces to the existing City systems for purchase orders, delivery tracking, job costs, accounting, end customer ordering, and financial reporting.
WISE Logistics Software meets the requirement for planning and control of the receipt, movement, and storage of multiple kinds of materials, supplies, parts, and assets flowing through the warehouse. WISE Logistics provides the application structure to allow LBGO to marshal its people, space, and equipment to efficiently replenish, receive, store, select, order, and deliver materials, supplies, parts and assets to its end customers and their ongoing operations.
WISE Logistics Software processes all the typical, associated warehouse transactions, including but not limited to customer orders, receiving, put away, replenishment, material movements, inventory control, and reporting. WISE Logistics maintains all information through the utilization of real-time processing and takes advantage of technologies such as industry-standard barcoding, handheld RF devices, label printers, and other currently accepted standard warehouse industry technologies.
WISE Logistics Software provides industry-standard methods and processes to allow and facilitate the interface with the City's existing system with regard to purchase orders, vendor invoices, and job cost accounting, as well as the implementation of an Oracle-based Customer Care and Billing System.
Los Angeles International Airport (LAX) is the sixth busiest airport in the world and third busiest in the United States, and ranks 13th in the world in the amount of air cargo handled. LAX is part of a system of three Southern California airports – along with LA/Ontario International and Van Nuys general aviation – that are owned and operated by Los Angeles World Airports. In 2012, LAX served nearly 63.7 million passengers, processed over 1.9 million tons of air cargo valued at over $86.9 billion, and handled 605,480 aircraft operations (landings and takeoffs).
The central complex features nine passenger terminals connected by a U-shaped two-level roadway. Brand-name and ethnic-styled restaurants, cocktail lounges, gift shops, newsstands, duty free shops for international flights, restrooms, public telephones and business centers offer convenient services for the traveling public. The central warehouse facility is approximately 20,000 square feet, with total stock SKU's of 2,500 items.
Inventory and logistics operations at Los Angeles World Airports are similar to a retail distribution system where materials, supplies, and assets are ordered from the central facility and distributed to the users in the maintenance of the terminal concourses on behalf of the airlines. Los Angeles World Airports required a system that would improve wall to wall results and bring them to industry standards. Their selection criteria was to have automated support that was simple to use, not complicated to install, and interfaced to their existing SAP ERP.
Success at Los Angeles World Airports was gauged by year end progress in inventory accuracy and the reduction in adjustments. The use of stock item aliases has greatly improved the range of capabilities when using multiple part or id numbers in handling commodity type inventory items.
Los Angeles World Airports opted to deploy a solution in a phased approach to begin the process of moving key metrics to acceptable ranges and perfecting the interface to the financial systems of record, in this case SAP. In addition to purchasing for inventory, many supplies are purchased in support of projects.
Gain better financial and process control over your agency.
Download these resources to help you with your Journey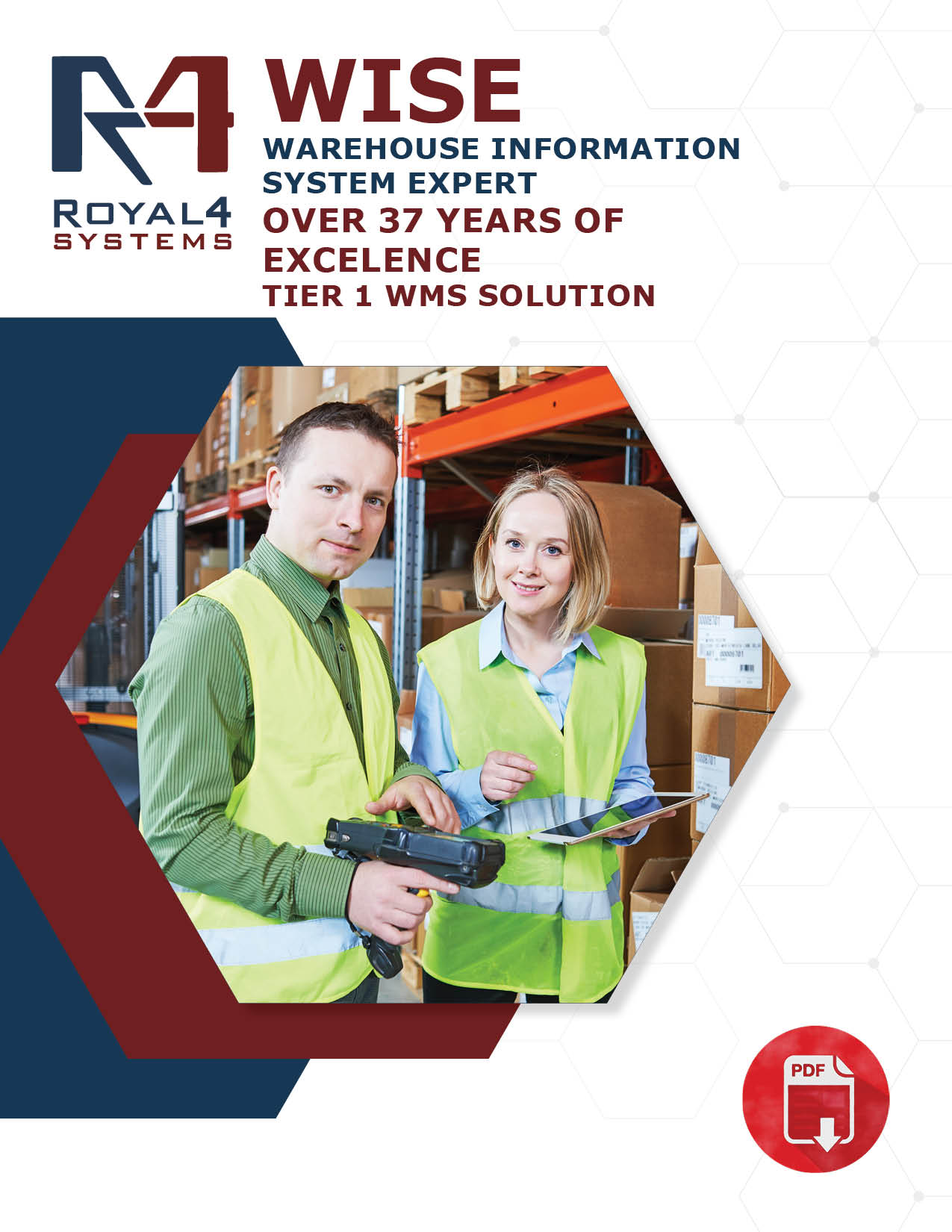 WISE WMS
Our warehouse management software application suite (WISE) is the core of our Supply Chain Solution.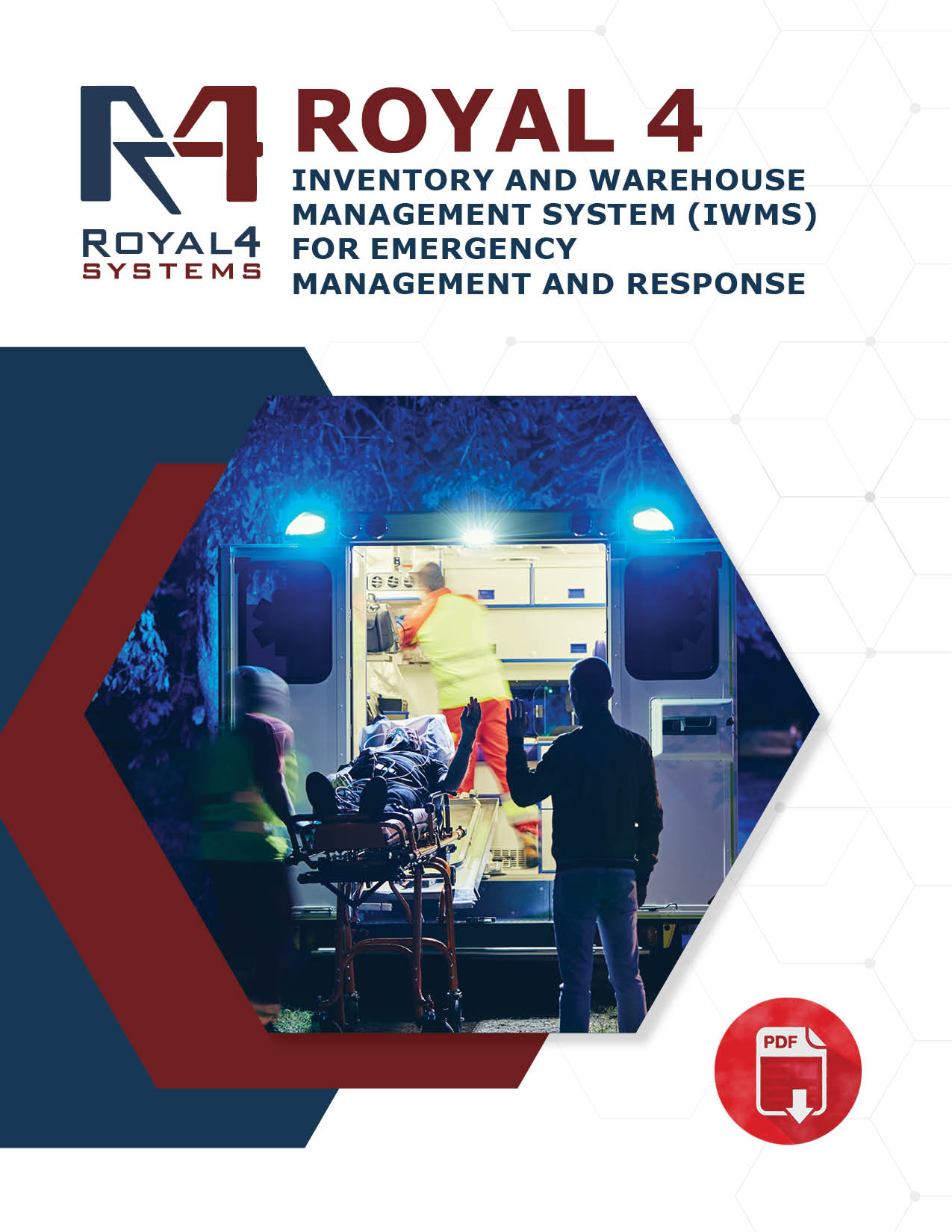 IWMS
Royal 4 Systems has developed a mission-critical solution (WISE) to manage resources and supplies in the event of an emergency.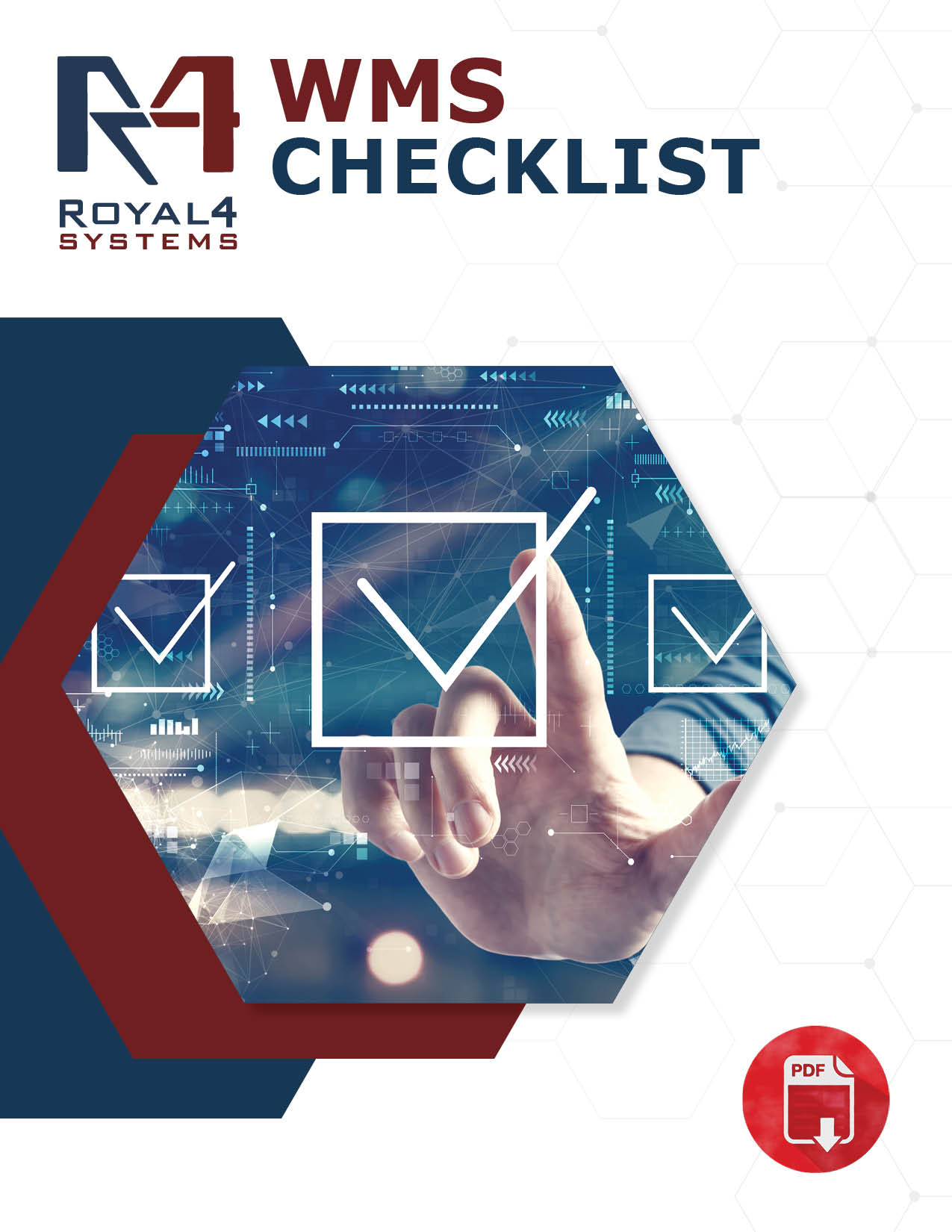 WMS Checklist
Are you planning to implement a warehouse management system (WMS) in the near future? If so, it's smart to start preparing now.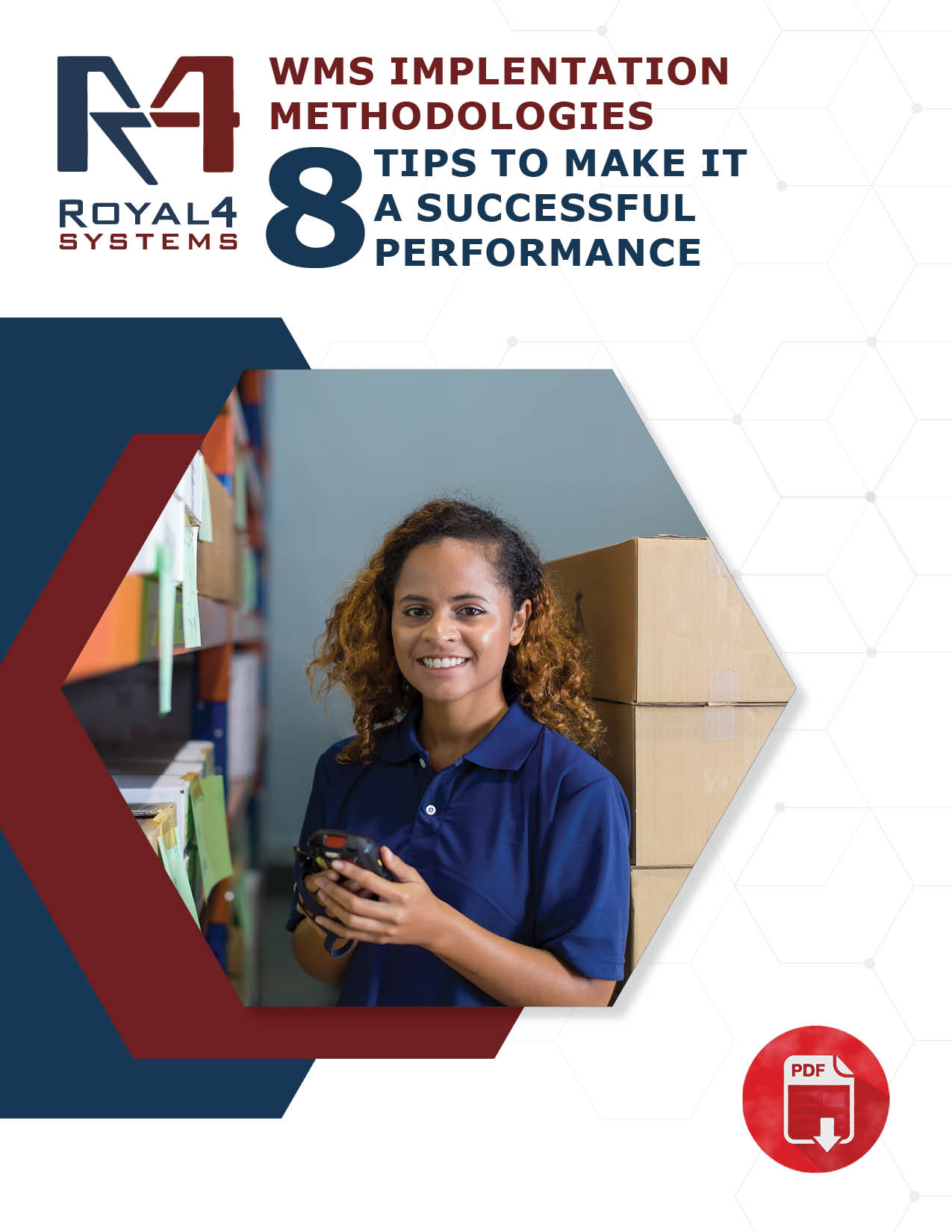 WMS Implementation Methodologies
Create a WMS implementation checklist to ensure you're prepared for things to launch.