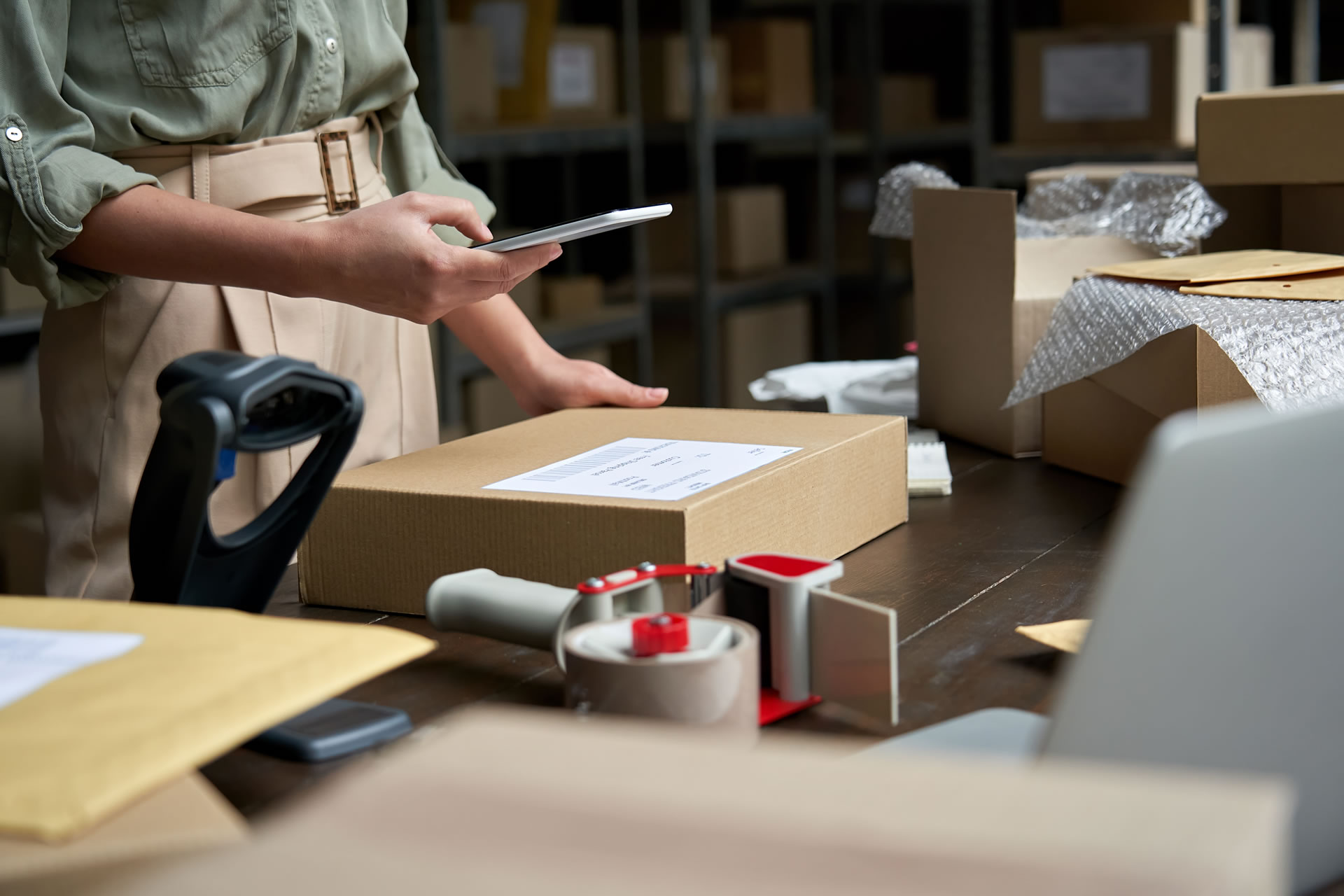 Why do I have to care?
Customers are often unaware of effective warehouse management operations, although they play an important role in guaranteeing on-time delivery. Effective warehouse management ensures that all warehouse operations function as timely and precisely as possible to achieve this aim.
The advantages of efficient warehouse management, particularly rapid, high-quality service at a reasonable cost, may spread throughout the distribution chain, building relationships with both producers and customers.
Benefits of Warehouse Management System:
Optimized Warehouse Space
Ample storage space is essential for a successful warehousing company. Effective warehouse layout will increase the number of items that can be kept; for example, employing narrow-aisle equipment allows you to stack racks closer together.
A warehouse management system is meant to find things based on their sell-by date and receive assembly, packing, and shipping points, allowing businesses to reduce their overall total inventory expenses.
Warehouse Staff Reduced
A WMS system may help your warehouse become more efficient by standardizing inventory systems, picking procedures, and inventory placements, as well as minimizing mistake frequencies and training expenses. It can also aid in optimizing stock circulation through the use of an automatic replenishment system.
Increased Labor Productivity
Slow, wasteful, and unproductive warehouse management is most often the result of a variety of minor faults, such as outdated methods and a lack of employee morale. It is critical to building updated procedures and practices to aid in boosting efficiency, and a warehouse management system may assist with this.
A WMS may help to optimize stock management by using an automated replenishment system to refill stocks. Scanned picks give a direct link from the program to an invoice or transfer memo.
Increased Inventory Turnover
Enhancing inventory management is the first factor in enhancing the operation of your warehouse and, hence, your business.
Without a proper understanding and complete control of your inventory, you risk carrying excessive stock, resulting in lower cash flow or worse, running out of stock, leading to delays that will most certainly upset your consumers.
A well-designed WMS may significantly enhance inventory management, resulting in faster inventory turnover. A WMS can assist in cutting lead times by minimizing inventory flow and enhancing record accuracy, lowering the demand for safety stock.
Improved Customer Experience
A WMS reduces inventory paperwork by allowing reports, pick tickets, transfer tickets, and packing lists to be stored electronically. By simplifying procedures from purchase to supply, product information may be more precisely assessed, providing customers with more accurate delivery dates, minimizing customer complaints, and improving overall customer support.
Better Inventory Control
Because of the nature of warehouses, the stock is continuously in motion. Things are traveling in numerous directions, whether they are going in, being housed, or shipped, which can make the whole process complex. It is recommended that you keep a record of which inventory products have the fastest turnover so that you may store them more effectively and reduce downtime to a minimum.
Monitoring the location of each of your items in your factory is a massive effort and losing track will have serious ramifications for your firm. A warehouse management system helps you to quickly find and recover commodities. Even better, employing an entry point allows you to see this data as well, because then you will never lose sight of how much stock you have or where it is in your facility.
Need more information?
Solutions