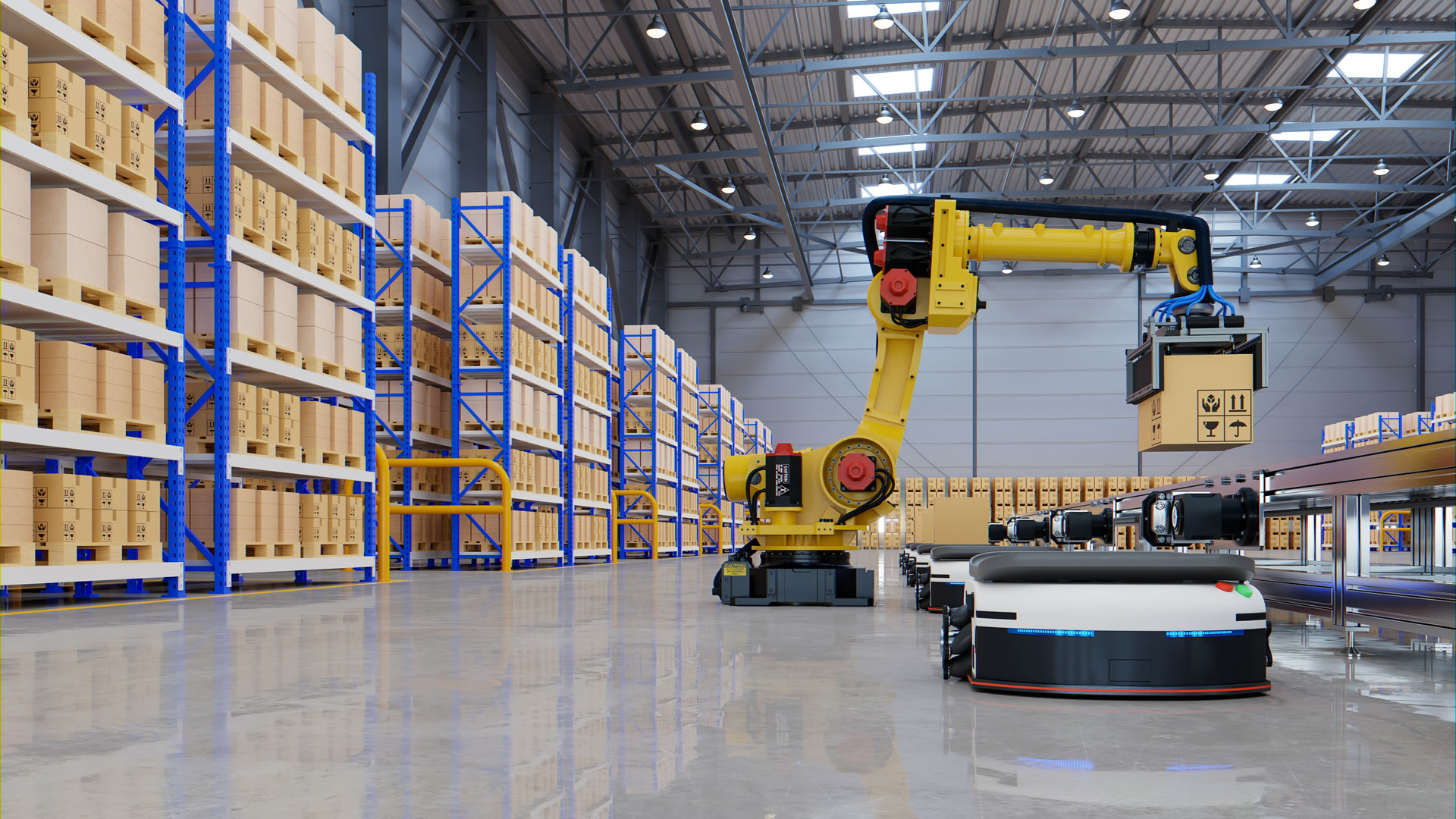 The most difficult aspect of any business's supply chain is warehouse management. It includes a variety of procedures, ranging from shipping and receiving to managing stocks and inventory. Each aspect is demanding, so one must stay organized. A
warehouse management system
(WMS) is the finest approach to arranging your data and merchandise. These systems assist you in tracking and processing your goods from the time they are received until they are delivered to the customer's doorstep. See how a WMS can assist you and what characteristics your WMS ought to have.
What is a Warehouse Management System?
A warehouse management system (WMS) is software that is designed to help and enhance storage and distribution processes. Businesses employ this automated technology to easily plan, organize, manage, and control resources throughout the supply chain.
It serves as a hub for your warehouse or distribution center's operating procedures. A WMS also gives a comprehensive insight into your inventory and storage, staff efficiency, sales projections, and retail delivery, all of which can help increase your return on investment.
What are the Qualities to Look for in a Warehouse Management System?
The optimal WMS saves your firm time and money while increasing customer satisfaction. On the other hand, an unsuitable WMS can harm the business's customer service and reputation while lowering productivity and increasing expenses.
The difference between buying the correct WMS and buying the wrong WMS is simply understanding which questions to ask.
1. Maximum Functionality
The most important thing to understand about a WMS system is what it can accomplish for your business.
When evaluating a WMS solution, consider the following: "Will this WMS enhance our supply chain?" For example, if your business struggles to measure staff productivity, they will need a WMS that allows one to track what tasks an employee has completed (and where they were completed), providing you with direct insight into the productivity of your staff.
A WMS can also help businesses get more out of fewer resources in a variety of different ways. A smart WMS maximizes the tasks it can accomplish for your business while reducing your labor.
2. Complete Transaction Management
A good WMS allows a business to monitor everything from receiving to delivering.
It is important to have a WMS that provides accurate data about everything—items, personnel, and transactions—at all times. When considering a WMS system, ask yourself, "Does this WMS monitor and assist me in managing all of my resources?"
Once you can track everything in your facility (from staff to the activity of your stocks), you can perform specific analysis to help you recruit smarter and stock things more effectively.
3. Useful and Easy-to-read Data
Data is vital, but so is data presentation. It's one thing to have data on hand that allows you to track the success of your warehouses, but it's another to be able to analyze and present the data.
A decent warehouse management system (WMS) should make it simple to develop reports and graphics that show how your facility is performing. A competent WMS, for example, may measure staff and facility productivity in real-time across organizational units, allowing the organization to evaluate the results of individual groups and operational units. It is essential to invest in a WMS that analyzes individual employee performance against criteria that include both speed and accuracy.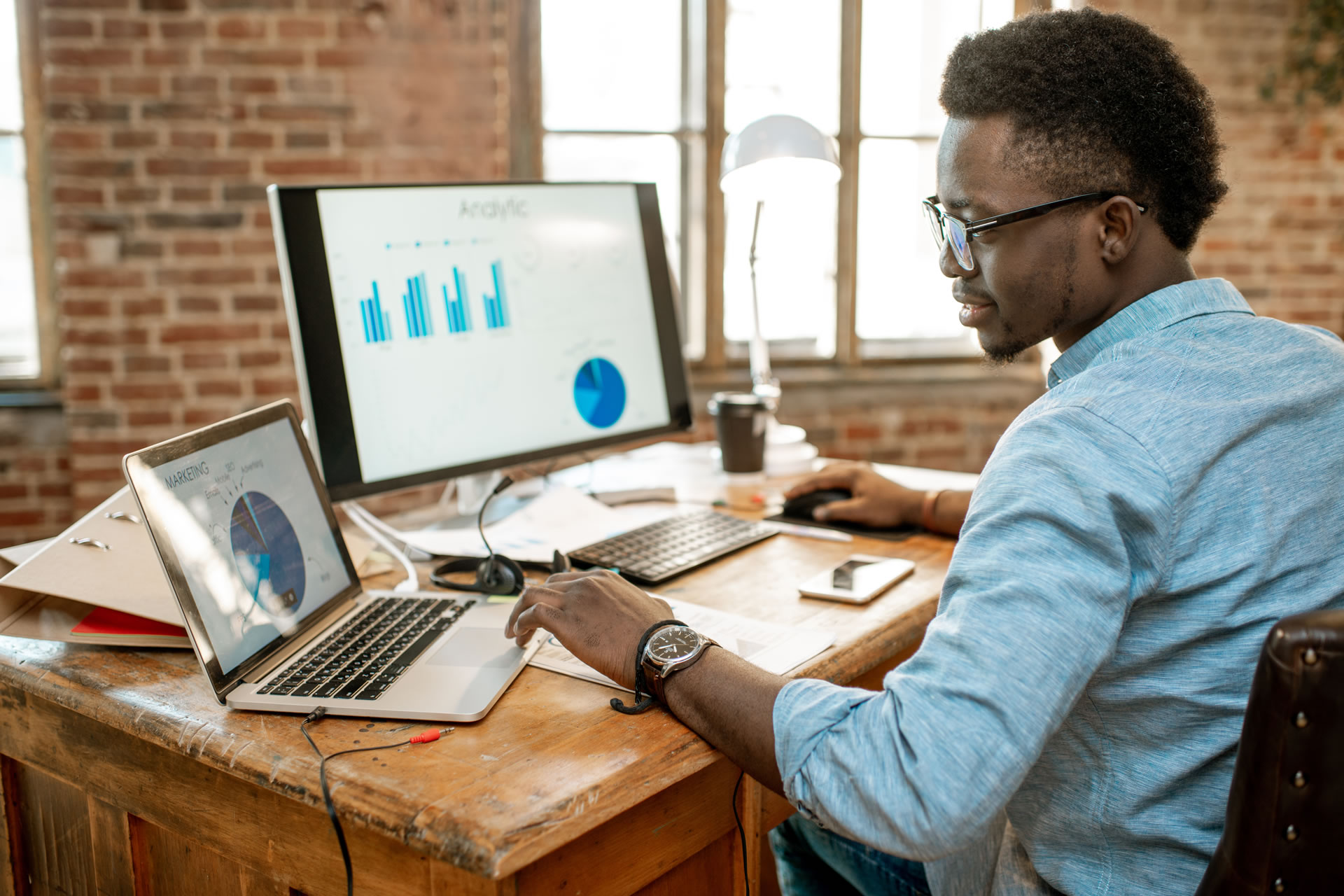 4. Flexibility and Sustainability
A WMS solution must be scalable and adaptable to satisfy future requirements. Otherwise, it is not a sustainable WMS solution.
To determine whether a solution is sustainable, first determine whether it is compatible with a wide range of ERPs. As your company's ERP systems may change as it grows, it's critical to ensure that your WMS will be compatible with different ERPs. Another factor to examine is whether the WMS is based on an open architecture. If it is, your WMS will be more compatible with future apps and OS platforms.
5. Smooth ERP Integration
To keep a business going, your WMS must collaborate with your firm's ERP. That is why it is critical to select a WMS that integrates effectively with leading ERP systems.
The WMS your firm plans to purchase must be completely compatible with the existing ERP system. A WMS vendor should also be capable of building new ERP integrations.
6. Accessibility
If a WMS is simple to use, a firm will spend less time training its staff. A well-designed WMS allows users to spend less time configuring and managing everyday operations, allowing them to swiftly adjust to changing requirements. Most importantly, simple navigation ensures that all employees can fully utilize the WMS capability.
When selecting a WMS, look for menus that are simple to use and help display information that can boost accessibility. Check that the WMS, for example, provides for easier data entry and the development of template reports and graphs. Similarly, a dashboard display gives users access to all of their most important data in one spot.
7. Value for ROI
Price is simply a minor component of total ownership costs. Functionality, adaptability, interoperability, sustainability, usability, customer support, and other factors all play a role. These issues must be considered while selecting a WMS. Remember that while a lower initial cost may appear enticing, it may wind up costing you more in the long term if the WMS solution (or provider) is unable to satisfy your demands as your firm grows and develops.
A bad choice of WMS might wind up costing your business more as you try to address difficulties with expensive integration or modification to match your needs. That is why it is critical to consider the total value of a WMS solution: does the somewhat more expensive WMS accomplish more of what you require now? Even though the initial cost is higher than an off-the-shelf option that looks to be less expensive, it may cost you less throughout the life of the solution.
8. Built with Warehousing and Logistics in mind
The vendor's overall focus, or lack thereof, on warehousing and logistics is a decisive factor. WMS solutions are frequently offered by organizations that provide business solution tools for a wide range of sectors and demands. While this allows such suppliers to extend their products, it also limits their day-to-day knowledge of the extremely particular, specialist subject of warehouse management.
Why is a Warehouse Management System Important?
1. Better Productivity in the Workplace
A warehouse management system is critical in ensuring that your firm fulfills the company's expectations. It improves the effectiveness of the warehouse by allowing one to move items through your facility at maximum speed, enhancing every phase of the supply chain. Workers can produce better work in less time as they have precisely what they need at the right moment.
2. Easily Comply with Customer Requirements
Many retail clients need distributors to satisfy specific requirements, such as providing specific digital product data or electronic data interchange (EDI) to assist the firm in managing shipments more effectively using an industry-supported system. Many firms opted to implement a WMS as their customers introduced new needs that their existing systems could not satisfy. Consumer expectations will only rise more, necessitating additional advancements in WMS flexibility to meet these demands. Everyone wants to work smarter. Therefore, many large-scale distributors are adopting a WMS today to address continuing client needs—while also becoming more profitable.
3. Improved Inventory Control and Management
Investing in a WMS helps to improve inventory management by lowering inventory levels, increasing order fulfillment, and minimizing order cycle time. It may allow businesses to monitor every item down to the smallest degree of detail for enhanced order fulfillment and stock control.
Inventory management becomes considerably faster, smoother, and more efficient with the help of a warehouse management system. It gives immediate, precise input based on real-time data, allowing businesses to respond to client requests more quickly. Distributors and wholesalers should always be aware of what is in storage, where it is situated, and when it has to be restocked.
4. Enhancing Supplier Trust and Warehouse Appearance
A sloppy, chaotic warehouse sends the wrong message to potential consumers or suppliers. Some distributors utilize a WMS since they know it increases the likelihood of prospective partners working with them. Worrying about how orderly your warehouse seems may seem insignificant, but it goes a long way in attracting suppliers and making sure to keep their faith in you. If a supplier conducting a tour discovers your warehouse is a chaotic mess, they are unlikely to trust you to appropriately represent their goods, satisfy any of their stringent standards, or even get shipments out the facility door on time.
5. Achiever Higher ROI
The appropriate Warehouse Management System may boost your sales and earnings not just by allowing you to sell more, but also by allowing you to sell faster and more effectively to happy consumers. Additionally, your existing staff can pick and collect more things in less time and with fewer mistakes. This accuracy lowers consumer concerns and streamlines customer assistance.
Need more information?
Solutions