ROYAL 4 WISE 3PL: THIRD-PARTY LOGISTICS
Features and benefits include:
Order consolidation and sequencing      •  Paperless transactions

Cross docking                                                • Warehouse location profiling

Navigation logic                                            • Task interleaving

Paperless scan-and-verify logistics          • Accurate, up-to-date inventory visibility

Improved customer satisfaction               • Better responsiveness to customer needs

Improved product quality                           • Shipping accuracy and billing accuracy

Proposes put away tasks                             • Performs and tracks value added functions
ROYAL 4 WISE 3PL: THIRD-PARTY LOGISTICS
Features and benefits include:
Order consolidation and sequencing
Paperless transactions
Cross docking
Warehouse location profiling
Navigation logic
Task interleaving
Paperless scan-and-verify logistics
Accurate, up-to-date inventory visibility
Improved customer satisfaction
Better responsiveness to customer needs
Improved product quality
Shipping accuracy and billing accuracy
Proposes put away tasks
Performs and tracks value added functions
ROYAL 4: WISE 3PL SOFTWARE
WISE 3PL, Royal 4 System's collaborative distribution and supply chain execution solution, delivers total coordination of receiving, putaway, warehousing, shipping and third party billing operations as they occur. WISE 3PL software supports your lean distribution initiatives by spotlighting value-add activities while standardizing your operating processes. Order demand is fulfilled directly from warehouses, distribution outlets, or production without the delays associated with batch and frequently outdated planning cycles. It is a comprehensive enterprise solution that promotes collaboration between your employees, customers, suppliers and business partners. WISE 3PL quickly and efficiently links all your operations promoting efficient use of capital by optimally synchronizing people, equipment and inventory for maximum utilization, productivity and output.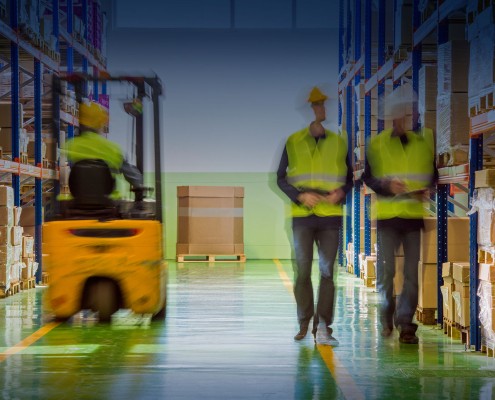 ROYAL 4 SYSTEMS WISE 3PL
Features and benefits include:
Order consolidation and sequencing eliminate redundant setups and teardowns in a multi customer, multi-sku environment.
Paperless transactions eliminate paperwork costs while maximize quality.
Cross docking reduces inventories and eliminates redundant picking and put-away activity.
Warehouse location profiling, navigation logic, and task interleaving eliminate backtracking and deadheading.
Paperless scan-and-verify logistics eliminates picking and shipping errors.
Accurate, up-to-date inventory visibility maximizes order fill rates, accelerates revenues, and minimizes inventory control costs.
Improved customer satisfaction resulting from better responsiveness to customer needs, improved product quality, shipping accuracy and billing accuracy.
Proposes put away tasks according to your warehouse navigation rules for each individual customer. Performs and keeps track of all value added functions and bills accordingly.
ROYAL 4 EDI FOR THE 3PL INDUSTRY
Many of today's major retail chains now require their suppliers to communicate with them via Electronic Data Interchange
EDI was developed in order to provide manufacturers, wholesalers and retailers (aka trading partners) with a standard computer format for exchanging common business information such as orders and inventories. The most common barrier to implementation of EDI continues to be the inability of a company to find a partner with the ability to offer EDI. Royal 4 can make this process a reality for your business.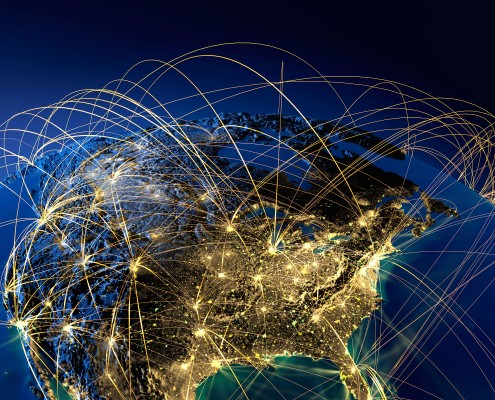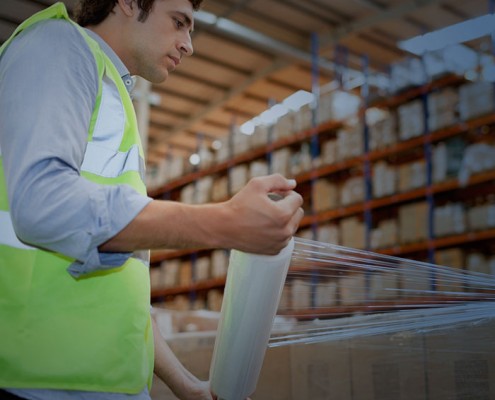 WISE 3PL Value Added Services Billing
Features and benefits include:
Capture multiple value added scenarios based on customer profiles:
Daily, weekly, bi-monthly, quarterly and yearly invoicing
Split month storage Full month, partial month, anniversary date
Space utilization for actual space, number of locations used/reserved, and days held etc
Transaction volume by task and by unit of measure
Number of total transactions
Stock moved or picked, quantity moved or picked, weight of stock moved or picked
Time, volume, container types, location floor space used, lot and serial tracking and control
Billing for kitting, work orders, office services, labor, miscellaneous billing, trucking/freight packing supplies and many more
Don't take our word for it
See what our customers are saying
Founded in 1965, Smith Optics has become synonymous with innovative, durable, top-quality products in the eyewear, goggle, and helmet market. Smith Optics products are sold in more than 50 countries through specialty and sporting goods stores. Headquartered in Idaho, with centers in Padua, Italy, and Quebec, Canada, and the warehouse and distribution center in Clearfield, Utah.
"With WISE we broke a single day shipping record the first week in operation followed by breaking a single month record with outbound orders the second month in operation. Going Live in our peak season was a challenge only made possible because of the dedicated Royal 4 staff and the great people here at Smith Optics"
PVH has evolved from its 1881 roots to become a diversified global company with over $8.2 billion in revenues. Phillips Van Heusen provides a diversified portfolio of brands including Calvin Klein, Tommy Hilfiger, Van Heusen, IZOD, ARROW, and Speedo and markets them globally.
"We are happy with Royal 4. We have used their ERP for 27 years and upgraded along the way. We have used the WISE WMS system for several years. Our users like the screens because they have abundant data on them and they are fast. Like any software, we have had to adjust some things along the way but the working relationship with R4 is the best one we have when you look at all of our vendors".
Jel Sert was founded in 1926 in Chicago and remains one of the few privately held family-owned companies in America. For nearly 90 years generations of families have enjoyed Jel Sert products which include Royal Pudding, Jolly Rancher, Otter Pops, Fla-Vor-Ice, Wylers Beverages, Wylers Italian Ice, Kool Pops and many other well-known brands sold worldwide.
"There are two things I look at when reviewing software systems – functionality and after-the-sale support.  The WISE warehouse management system has provided superior functionality to our Distribution group since 2002. Royal 4 is the "gold standard" I use for evaluating vendor support – they are simply outstanding". 
Founded in 1979, Fastline has evolved to become one of the largest and most respected providers of warehousing and logistic solutions in Australia. Daily volumes range from 150 000 handling units in low season to in excess of 250 000 handling units per day during peak. A seven day week is worked as required to meet the demands of the retail industry.
"Finding a good software solution partner is fairly easy, however delivering one that works as promised takes a lot more." We feel our partnership with Royal 4 will continue to foster a mutually beneficial outcome. We found their staff to be both knowledgeable and professional. Experience does Count. This was demonstrated in their consulting skills to find out what our actual needs were and fulfill them."