WISE LEADER – DAVID BUCHANAN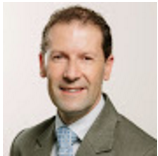 David Buchanan
has been with Fastline since 2005 and became Plant Manager in 2009. David's technical experience was one of the key components in vetting a WMS system for Fastline. As one of Australia's largest 3PL's Fastline has many diverse customers. His challenge was to replace their current inefficient WMS and find a supply chain system that could handle all aspects of their business including integration to the Knapp Material Handling system.
In 2010 David found the Royal 4 WISE 3PL WMS and oversaw the implementation of the system. With their previous system they were shipping 6,500 packages a day, with WISE they are shipping over 25,000 packages a day with greater accuracy, speed and fewer pickers. For his exceptional accomplishment Royal 4 Systems is please to induct David Buchanan into the elite society of WISE leaders.
Quote from David Buchanan:
"The

WISE 3PL WMS

system

solved many problems for us.

On
a recent audited count for a large retailer, out of over 20,000 items we were off by only 38 pieces which is an accuracy rate of 99.8%.

We have reduced staff and gained accuracy while shipping more goods than before." The problem with the previous software was the speed and accuracy of the transaction, both which have been solved by the

WISE 3PL software. We can now pick up to 16 orders simultaneously. Finding a good supply chain solution partner is fairly easy, however delivering one that works as promised takes a lot more effort. Our partnership with Royal 4 will continue to foster a mutually beneficial outcome.

We found their staff to be knowledgeable and professional. Experience does count.

This was demonstrated by their consulting skills to find out what our actual needs were and to fulfill them. I would recommend Royal 4 without hesitation to any company needing a competent supply chain partner".
David Buchanan, Plant Manager
FASTLINE PTY LTD. CHOOSES WISE
Notable Achievments

| | |
| --- | --- |
| Founded: | 1979 |
| Headquarters: | Derrimut VIC Australia, Australia |
| Revenue: | $300 million Annually |
| Employees and exclusive contractors: | 200+ worldwide |
Fastline is a family owned and operated company established in 1979 as a manufacturer of branded apparel.
Fastline now employs over 200 dedicated employees across multiple sites. Their business is to ensure the ongoing success of their 3PL customers and they are one of the leading 3PL companies in Australia. Once Fastline deployed the WISE 3PL Warehouse Management System, their distribution capacities quadrupled in 2 years. Fastline handles the distribution for leading retailers such as Target and other large retailers.