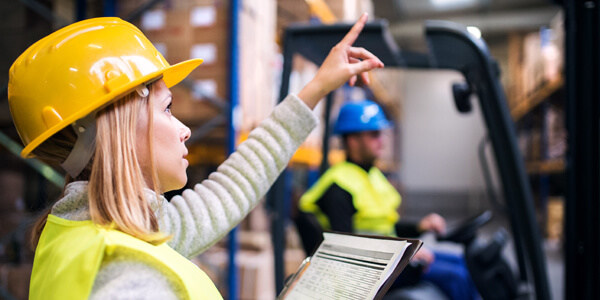 Preparing for the peak season before the fact can save 3PL warehouses from unnecessary and costly missteps. The final part of the year brings pinnacle traffic and business, but this is a tradition for every year. Instead of dealing with this at the eleventh hour, 3PLs can strategize before the frenzy sets in.
A large number of 3PLs have encountered a quick extension of their digital business tasks this year. For some, it has felt like a ceaseless pinnacle season that keeps on developing. Due to the current ecosystem, the Holiday season is expected to be even more challenging to tackle. Due to the extreme traffic, 3PLs have confronted difficulties executing measure enhancements, innovation, adding new clients while keeping up with their present responsibilities.
While the entire year has been a peak year due to the shutdown of brick and mortar businesses, the final part of the year is approaching with tenfold challenges for retailers. Numerous 3PL warehouses claim that the Christmas season can represent up to 30% of their yearly sales, and everyone wants to have their shops stacked to be the number one pick of the customer. Looking at the current situation, this year is expected to bring more traffic, and in turn, more sales.
This is a season when the demand develops so much it can restrict, limit, and make cargo more costly. Regardless, if this is something that happens each year, organizations ought to predict it. Before the season finally hits, the supervisors can take some necessary measures to prepare for it.
There are a few ways how 3PL warehouses can gracefully work through the peak season.
Analyze Your Processes
Minor details matter a lot when it comes to working a 3PL the right way. A warehouse may want to question their processes. From the little details like a daily schedule to profoundly monotonous undertakings that frequently power your stockroom, an inquiry into processes is essential. A frequent analysis can rapidly amount to have a colossal beneficial outcome on your 3PL.
Break down the process: Each step ought to be investigated to see where it may require improvement. Whenever you have reviewed each cycle separately, break down your logistic activities in general to analyze error rates.
Keep an eye on small changes: Many supervisors do keep an eye on errors and losses, but they do it for the sake of data collection, not for knowledge. These minor changes in inventory error rates can make a massive difference in 3PL productivity.
The best way to use these metrics to the company's advantage is to keep track of all changes, whether small or significant. Variations in new technology, new laborers, training process, and so on should all be tracked for proactive and reactive purposes.
Update Technology
According to several reports, a large number of 3PL warehouses still rely on centuries-old methods to get their work done. While the world has moved towards tech, many 3PLs are still utilizing paper, excel, and other traditional methods. This approach can turn out to be futile when it comes to getting more done in a short time during the peak season. Manual processes need to be replaced with state-of-the-art technology that is innovative, fast, and effective.
Warehouse management systems (WMS)
WMS is a product of modern times that help 3PL supervisors to work more efficiently and manage heavy workflow. The software allows the managers to look over labors, warehouses, work processes, and manage accordingly. Usage of WMS allows 3PLs to enable transparency for the customers.
WMS helps 3PLs work smoother and faster during peak season as the software allows management of basic tasks such as tracking orders to more advanced processes like mobile barcodes, controlling other 3PL software, etc. Moreover, in modern WMS usage, 3PL has seen an expansion of digital shopping carts and commercial growth. 3PL warehouses must have vigorous, ongoing innovation to accommodate modern customers.
Thanks to modern technology, there is numerous software that supervisors can use to boost productivity during the peak season. Transportation Software is an ideal software for logistics to track their order shipments. Royal 4 Systems WISEship® Multi-Carrier Shipping Software is an excellent software that keeps a keen eye on products and updates you about the order delivery time and destination. The transparency of the supply chain lets us have useful exchanges with business accomplices and even enables us to assume transportation situations so we can picture backup courses of action and split delivery alternatives.
Evaluate Your Employee makeup
In modern times, staffing matters. To propel your 3PL to the pinnacle of success, evaluating your staffing is extremely important. Your workers enormously affect each part of your brand's activity and reputation. It is essential to assess everyone on your payroll in order to make any changes to the growth of your 3PL. Based on your work environment and company size, you can go for one of the two types of assessments.
1. Hard cost assessment
2. Soft cost assessment
This has to do more with the cost of labor you are paying to your employees. You can calculate the average labor rate for the entire warehouse work and then analyze whether it is justified or not. Whereas soft cost assessment focuses more on the services you provide to your employees, for example, training, safety, work hours, and commitment. Once you have the required data collected, you can compare and analyze whether the outcome is or not. Based on your calculations, you can make the necessary changes to your staffing. WISE – Labor Management System is a powerful tool for managing these labor requirements.
In addition to all these processes, it is also important that you keep a close eye on the global warehousing trends and techniques to further optimize your operations. If managed the right way, the 3PL warehousing industry is filled with unprecedented growth opportunities, particularly due to the multi-dimensional growth of the e-commerce sector. This increased influx of business for sure needs updated organizational and operational techniques for smooth warehousing, increasing profits, and ensuring business growth. By implementing all of these processes, you can be sure about boosting profitability and improving warehousing productivity during peak seasons. Royal 4 Systems 3PL software can help you accomplish that goal. To get started or for more information, please contact us now!
www.royal4.com 1-888-8ROYAL4
Need more information?
Solutions