ROYAL 4'S MRP SOFTWARE
R4 easily responds to your business requirements with modules necessary to run your operations. At the heart of the manufacturing operations is a Manufacturing Design (BOM) module and a Production Activity Planning (PAC) module. The Product Structure serves as a central repository for all assembly and component relationships, and the process (routing) identifies all manufacturing steps. The R4 planning modules enables a company to plan for long term production needs (MPS) that cover resource requirements (CRP) and short-term material requirements (MRP). Master Production Scheduling (MPS) deals with first and second level products; Material Requirements Planning (MRP Software) provides production and procurement departments with the information needed to maintain a smooth flow of materials and supplies. R4's Manufacturing and planning modules will help your business to:
"Being a food manufacturer operating on lean principles with complex distribution we required a tightly integrated system that would be able to scale out to all of our locations. We are happy with our decision I am pleased to endorse this fine organization to any company looking for supply chain services."

"In addition, while we were aware of other systems that could handle our requirements, we were convinced by Royal 4's efforts in creating and deploying a test system that used our data that they had the right solution. Royal 4's technology, support, and commitment to be excellent is second to none."

"Our decision was based on Royal 4's 4th generation database platform and the ability to handle our unique business processes including but not limited to: Complete vault management, commercial project tracking, customer online access, and customer and dispatch tasking ERP integration."

SET OBTAINABLE GOALS
The MPS module is used to project long-term resource requirements, calculate loads at work centers, test the feasibility of the production plans, and determine future work centers' utilization. MPS works with single and two-level BOM's and integrates with MRP for detailed materials planning. The MPS module helps a company to:
Increase production efficiency.
Match corporate strategy with production and marketing.
Develop realistic "on-hand" and "available-to-promise" quantities.
Optimize work order release and PO timing quantities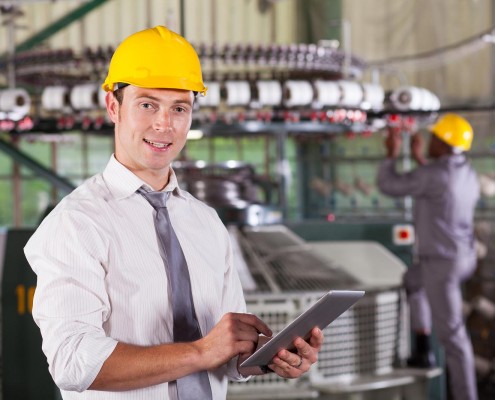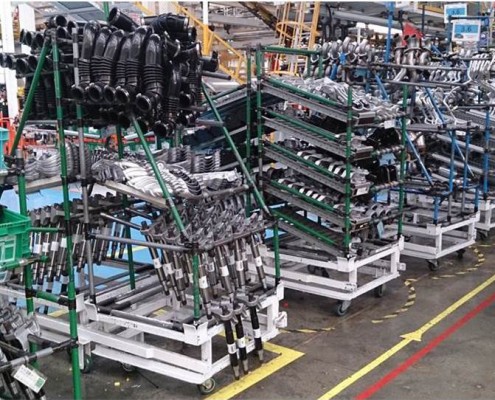 INCREASE EFFICIENCIES
MRP computes the requirements for both the component sub-assemblies, as well as the finished assemblies. Information from sales orders and sales forecasts, interact with the IM, PO, and PAC modules to produce a time-phased material requirements plan. These time-phased plans use infinite backward scheduling logic to arrive at the requirement dates for unlimited planning horizons.
Improved customer service.
Reduced inventory levels.
Increased productivity while reducing costs.
Improved management.
IMPROVE QUALITY
Work orders can be created using the manufacturing design module standards. Print them to provide accurate documentation on the shop floor while simplifying paper flow. Track costs by entering time and materials on a job by job basis; variance from standards are measured for material rate and efficiency, labor rate and efficiency, and applied burden.
Improved quality.
Improved customer satisfaction.
Improved inventory control
Improved costing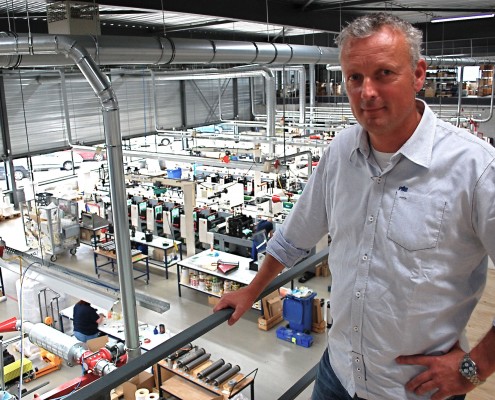 THE ERP MRP SOFTWARE MODULES ADVANCED FEATURES
Royal 4 Manufacturing Resource Planning modules offer extensive functionality across the breadth of manufacturing to help you provide the highest quality products while maintaining profitability through efficient and low-cost production.

MANUFACTURING DESIGN - BOM
This is the engineering module of R4 and provides for the entry and maintenance of the Bill of Materials, the manufacturing process for finished goods and components, and calculates the product costs. Full integration with all the appropriate modules helps ensure complete product integrity throughout the system. Define the elements that make up the multi-level bill of material for an item with product structure maintenance.
The BM module supports unlimited levels of components and processes. Standard operations include inside and outside processing. Work centers are defined in terms of capacity, employees, machines, utilization, efficiency, direct labor, and overhead costs. Cost rollup programs can be executed for individual items or all items, it enables analysis of resulting costs of materials, labor, machinery, outside processes, and overhead on a "Costed Bill of Materials Report."

PRODUCTION ACTIVITY CONTROL
Working with inventory management and manufacturing design, the production activity control module (PAC) tracks manufacturing activities from the issuance of work orders to completion of jobs. It encompasses shop floor control, job costing, and labor performance functions. Work orders could be manually launched, triggered by make-to-order environments, or created by MRP, DRP, or MPS planned orders.

R4 MRP - MATERIAL REQUIREMENTS PLANNING
R4's MRP module follows guidelines set forth by APICS and is a complete MRP system in which closed-loop MRP technology drives the R4 material requirements planning module. Information from sales orders and sales forecasts, interact with the IM, PO, and PAC modules to produce a time-phased material requirements plan. These time-phased plans use infinite backward scheduling logic to arrive at the requirement dates for unlimited planning horizons.

CAPACITY MANAGEMENT
To make maximum use of manufacturing production facilities, the available capacities of every resource must be known and planned for. The R4 capacity management module allows you to define and maintain resource capacities in time-driven blocks. Resource bills must be defined and maintained for an item or a group of items. Production planners can generate rough-cut capacity plans, resource requirement plans, and net change capacity plans.
R4's CRP analyzes data from shop orders, planned orders, and actual orders to forecast how these orders will impact shop floor capacity by work centers. It helps to first identify bottlenecks and then how to eliminate them by determining the workload for each work station. It allows you to run what-if scenarios until you find the optimum plan. This is a serious tool designed to help production operations run as efficiently as possible.

R4 DRP - DISTRIBUTION RESOURCE PLANNING
The
DRP module
executes requirement plans, driven by inventory policies and transfers requirements through the MPS and MRP modules to the supplying locations. DRP attempts to balance the inventories and meet needs at the various facilities by generating re-supply orders to purchase products from other facilities or manufacturing locations.

R4 MPS - MASTER PRODUCTION SCHEDULING
The R4 master production scheduling module (MPS) provides time-phased demand and production planning information and helps you establish a vital strategic link between corporate planning and actual production capacity. Tracking actual production against forecast allows you to develop realistic "on-hand" and "available-to-promise" quantities and optimize work order release and PO timing quantities. User-defined planning horizons, time fences, time buckets, and sensitivity filters allow information to be presented in a more meaningful way.