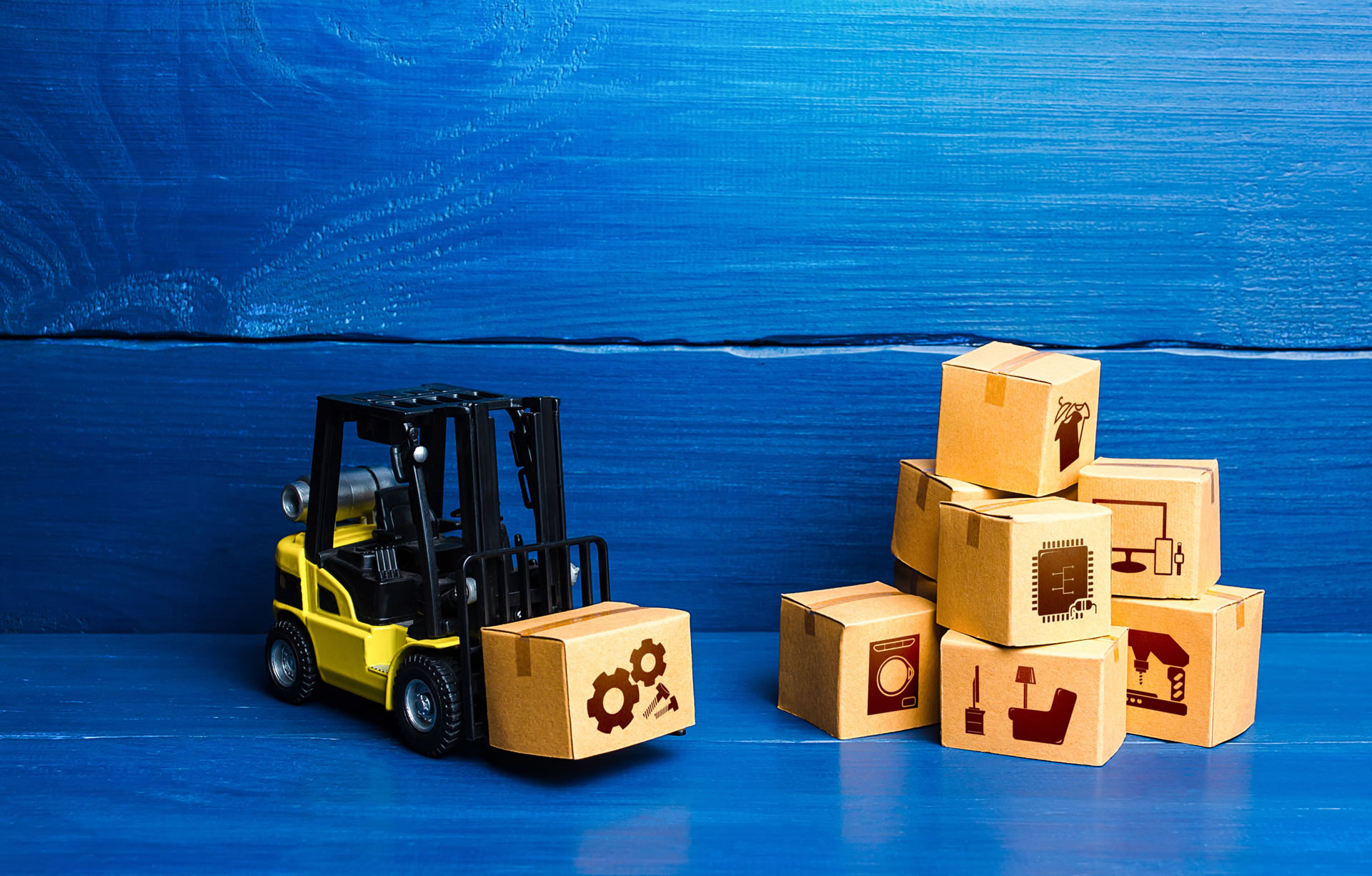 The difficulties of properly running a warehouse, with all of the factors required for receiving and delivering your goods coordinated and working smoothly, are well known in the business. Inventory management concerns, inefficient warehousing procedures, and delivery delays can all result in lost earnings and dissatisfied consumers.
Warehouse optimization strategies can help to mitigate these issues. We'll talk about what warehouse optimization is, why it's vital, and how to design your optimization strategy.
What is Warehouse Optimization?
Integrating your complete operations to assist in deciding the optimum approach to fulfill and dispatch orders is what warehouse optimization entails. To improve your warehouse procedures from beginning to end, examine the most cost-effective ways to collect orders, choose the appropriate materials, and dispatch them, all while delivering excellent customer service.
From the supply side, helping optimize times, stock control, product movement, and shipping are all critical to keeping the warehouse running smoothly. From the customer's perspective, the warehouse should meet all delivery schedules and deal with any adjustments or concerns that arise along the way. After you've evaluated all of these elements, you can start developing a warehouse optimization strategy that works for your company.
Why is Warehouse Optimization Important?
The warehouse is your company's single link between supply and demand. A poorly managed warehouse may influence every other aspect of the organization, from sales to marketing and even day-to-day operations. An optimized atmosphere not only helps your team fulfill shipment deadlines but also offers a safe and secure working environment for your warehouse staff. Employees may be injured in a disorderly setting when goods are stacked up in odd places.
1. Cost mitigation
Warehouses suffer financially every day due to incorrect shipments, refunds, faulty stock levels, and human error.
These faults are all the result of ineffective processes. For example, every time a faulty cargo is sent out, a company must spend an average of $22 in labor expenses and consumer harm.
To reduce errors, warehouse management software combined with an inventory management system may solve these inadequacies through barcode technology.
2. Business growth
Whether a company is new to warehouse management or has been doing it for years, warehouse optimization should be at the forefront of all internal operations. It may assist a fledgling firm, in particular, to lay a solid platform for future success and development.
For firms that currently have a working warehouse, it might help to streamline your inventory management approach and enhance underperforming areas.
Optimizing processes results in financial benefits in addition to effective warehouse operations. As we all know, many things must happen perfectly to accomplish a single request.
3. Safe workplaces
Another reason to consider optimization is the good human effects it provides.
It's easy to overlook the fact that actual humans labor in warehouses with material handling equipment like forklifts and pallet jacks.
A warehouse that lacks the framework to manage the mobility of these tools and employee safety can harm job satisfaction and result in insurance claims in the event of a catastrophic accident or injury.
4. Inventory management
A warehouse is critical to a successful business because it houses the most crucial aspect of the business: inventory.
The internal operations must be as efficient as feasible regardless of whether the warehouse is in-house or contracted to a 3PL fulfillment business. Prioritizing efficiency guarantees prompt order fulfillment for the customer while lowering costs via an efficient supply chain.
Warehouse optimization enables businesses to make the greatest use of available space to establish a productive and lucrative environment.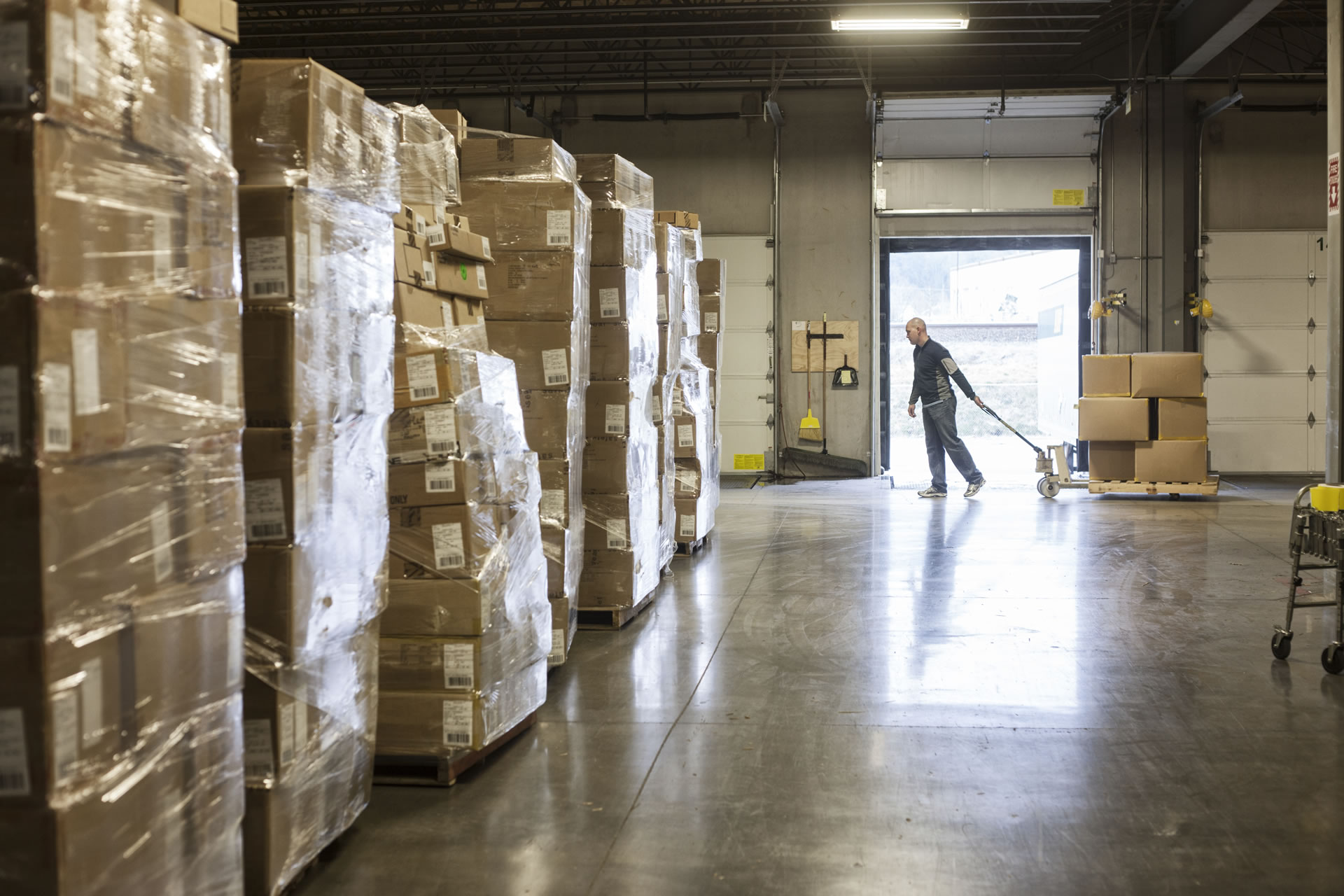 What are the benefits of Warehouse Optimization?
Warehouse automation is divided into two components: operational automation and physical automation.
Whereas the preceding relates to the automation of manual procedures such as data collection for inventory reasons, physical automation refers to the employment of instruments such as drones and robots to help with the transportation of items.
Here's how these advantages convert into increased profits:
1. More return customers
With good barcoding in place, your warehouse personnel can reduce the frequency of issues that cause customer dissatisfaction, such as late deliveries or refunds that take too long to process. When these errors occur, clients might be difficult to keep and may share their poor experiences online. Preventing these problems is definitely worth the work of deploying new technology that allows you to follow every step of the process.
Additionally, when it comes to recurring business, one of the most important decision criteria is providing outstanding customer service on time. Warehouse optimization makes room for high-demand products to be constantly supplied, resulting in timely order fulfillment and satisfied customers.
2. Faster order fulfillment rates
When all of this automation is combined, it results in a dependable network of flowing inventory, improved inventory procedures, and speedier packaging operations. All of this correlates to faster order fulfillment rates.
3. Better planning and forecasting
Warehouses can better prepare for future orders, operations, etc. by being able to anticipate and forecast inventory requests. Having this information makes it simpler to distribute resources without incurring additional expenditures.
4. Better Space Utilization
Forecasting properly what you'll have to start stocking up on and what won't allow you to make better use of the space you have allows you to make better use of the space you have. Better space usage results in fewer difficulties for you and long-term savings on the cost of storing unwanted stuff.
5. Accurate matching of labor to workload
In times of excessive workload, a clear organizational structure in which each person is working to their maximum ability reduces worker weariness and the need to pay overtime.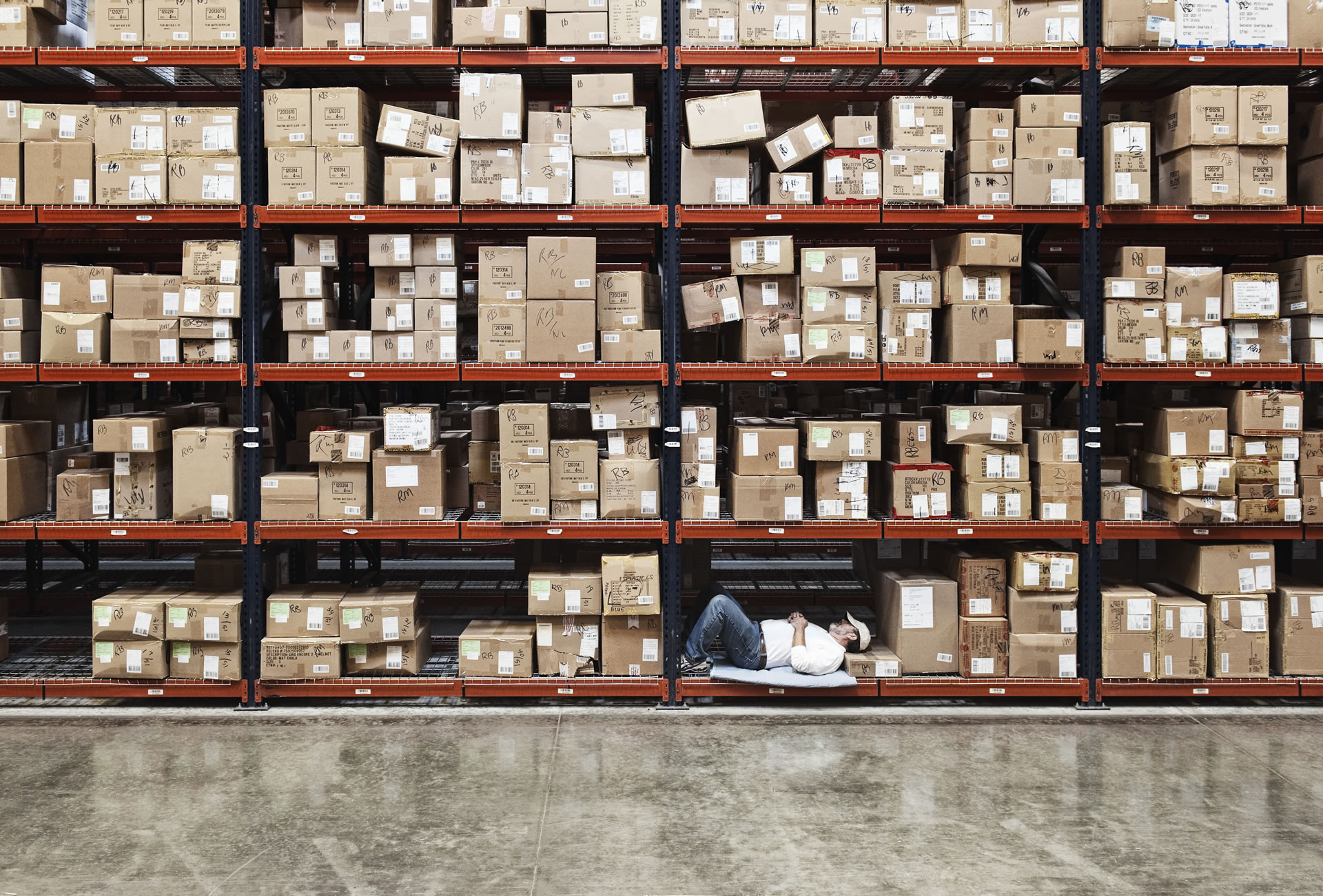 Tips to Optimize your Warehouse Operations:
1. Invest in software to streamline processes
There is a wide range of warehouse management software available to assist with anything from supply chain management to inventory control.
When choosing software for your warehouse management, provide room for expansion. Ideally, you want your company to expand, and as it does, you want to be sure your software can keep up.
2. Streamline picking
It is possible to improve a company's storage capacity by understanding the warehouse structure and having excellent stock management. Picking optimization tools are very critical when it comes to processing orders and fulfillment.
According to R4, a warehouse technology provider, "depending on the operation, movement between pick locations can cover more than 50% of the whole picking process time." While making technological upgrades to your storage facility, it is best to consider optimizing picking routes as well.
Companies use barcode scanners (the technological mistake probability is 1 in 3 million) or smartwatches to make order selection and packing easier. Overall, the stock count and control operations, as well as picking difficulties, improve warehouse accessibility.
3. Organize inventory for easy management
After you've established the basic structure, consider how you'll organize the inventory. Best-selling items, for example, should be placed near the top.
Furthermore, products should be stacked vertically to minimize space and keep the aisles free at all times. Consider employing transportable shelf units for seasonal commodities. Finally, make certain that all goods are properly labeled, preferably with both photographs and words.
4. Optimize your receiving process
A well-organized warehouse means that the correct product goes to the correct place as soon as possible. Receiving items and connecting them to your logistics system is a key phase in the process.
Establish clear criteria for where and how items are acquired and tested before being placed on shelves. You'll also need to establish a reception area to ensure no disruption to your processes.
5. Minimize product management
Inventory damage may be a big financial burden for any facility. You may help reduce related expenses by wrapping pallets securely, following pallet weight regulations, and keeping workstations clean and dry.
Mold and mildew are prone to growing in damp spots and spreading swiftly throughout inventories. Set up employee training, both during the onboarding process and regularly, to provide employees with the knowledge they need to protect themselves, your goods, and others.
6. Lower energy costs
You should review your warehouse design frequently to verify that it still suits your demands as your company expands. Consider measures to save energy as well while evaluating your warehouse operation design. Warehouses are enormous structures with significant utility expenditures. Fortunately, there are a few ways to save money.
Install insulated industrial doors, for example, and divide the warehouse into sections based on product temperature requirements.
7. Automate whenever possible
Warehouse management software can assist you in automating your activities. Create a blueprint of all your logistics processes and determine where automation is feasible. You could, for example, automate cargo routes.
Instead of depending on humans to guarantee that packed items are delivered to the right location, a machine can do it. Including automation in your warehouses helps to enhance efficiency.
8. Establish clear safety protocols
Building a successful warehouse with the correct layout, equipment, and resources will only take you so far. You must also put protocols in place to ensure warehouse efficiency. Establish clear standards for your personnel and give frequent employee training to keep them informed of any changes.
Need more information?
Solutions