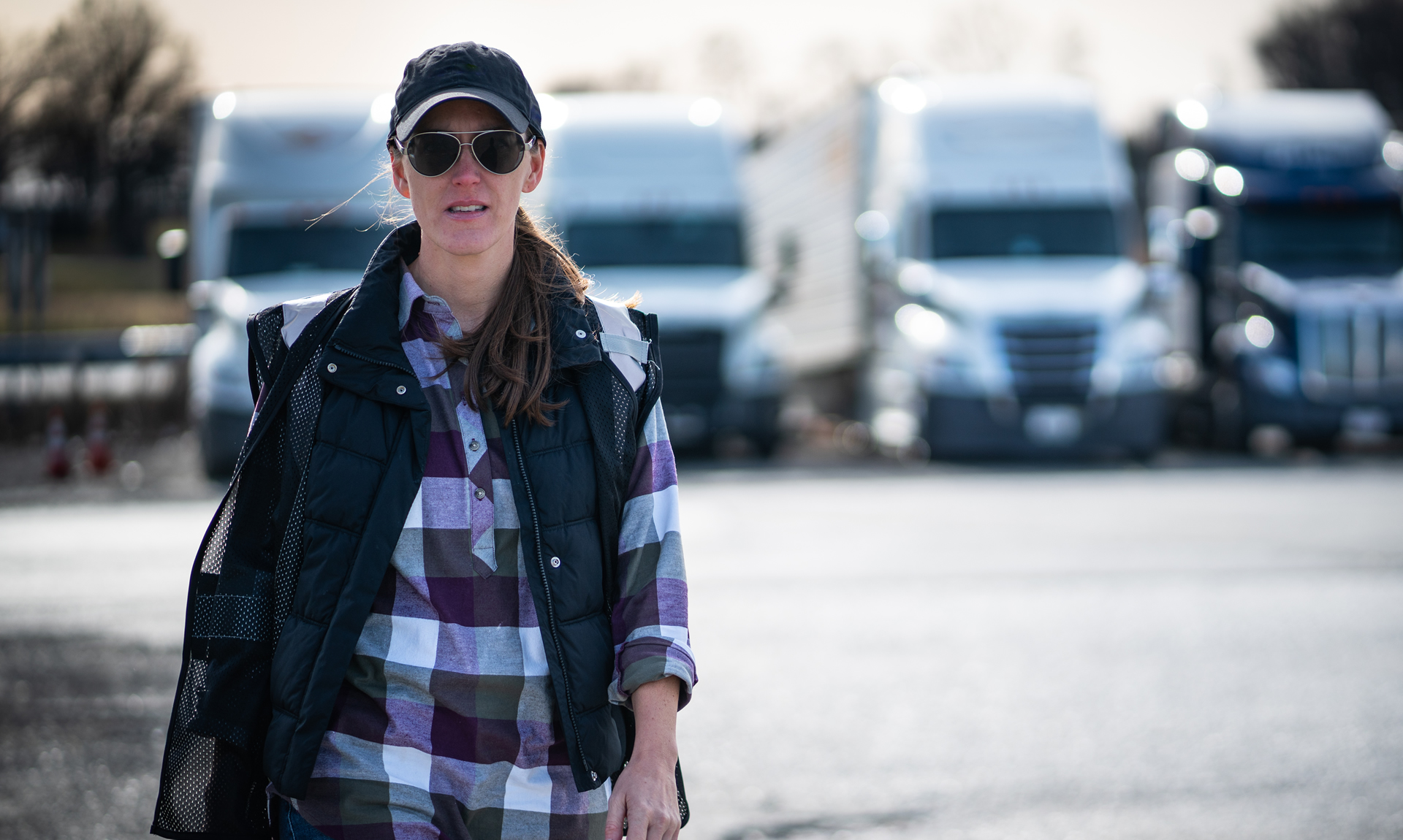 A company must consider Several elements to keep running smoothly. One of these is the yard management system, which controls how trucks and trailers are transported throughout the manufacturing facility. The efficient loading and unloading of cargo from trucks and trailers and the tracking of their positions are managed by the technologically sound YMS system.
What is a Yard Management/Dock Scheduling system?
Yard management solutions enable you to create automated supply schedules, eliminating the need to plan when to load and unload trucks and trailers. Additionally, it provides comprehensive information on the required supplies and equipment and records the movement of truck trailers.
Yard Management systems efficiently maintain the yard's status and consignment visibility. You can keep track of your resources, how they are used, and the current state of your shipments. YMS's rapid response feature also allows it to address client problems immediately. You may spend less time fixing operational issues and customer complaints.
How does a Yard Management/Dock scheduling system function?
Through effective operation scheduling at the yard, yard management (YMS) seeks to balance incoming and outgoing items. The YMS runs according to the following process:
1. Gate Maintenance
Gate management ensures the security of the drivers and the goods in a particular yard. Drivers must enter appointment information into the self-service keypad to unlock a yard gate. The system confirms the drivers' data about the appointments. After the data is verified, parking spaces are assigned, and the gate opens automatically to allow additional operations. Every vehicle is assured to be visible when it arrives at the dockyard.
2. Statistic gathering and streamlining
The YMS performance analysis includes metrics, gate data, supervisory data, and equipment data. Gate data analysis considers the time of check-ins and check-outs at the yard and the number of automobiles within the dock. The daily movement of trailers is tracked using mobile equipment, and truck dispatch times are also checked.
3. Dock control
Dock management is required for yard management and YMS activities to run smoothly. The arrival time of the trucks at the yard's dock is communicated to dock employees, drivers, and management. When the truck comes, the dock manager is notified. When the truck arrives at the yard, the manager is contacted to commence further processing the loading or unloading activities as arranged. On the other hand, the appointment management dock may schedule loading and unloading times with specific gaps to better manage work operations.
4. Task administration
This innovative program includes an efficient assignment manager who automatically distributes duties to yard staff. The devices linked to the vehicle may also notify the drivers about the tasks. Smartphones or workstations are used to get notifications. The automatic arrangement of duties among employees saves time on human task assignments at the yard. Furthermore, this program improves team productivity and ensures optimal use of human resources at the yard.
5. Alert system
An alert system notifies the yard's appointment manager and other parties of any delays in loading, unloading, arrivals, or fulfilling deadlines at the yard. Proper temperature control is also required to keep the items safe until delivery. The warning system watches and informs about temperature fluctuations to prevent product deterioration.
6. Yard Asset Visibility
The source yard management system tracks all items put in the yard. It employs RFID technology to track every item in the yard and the devices installed on trucks and spotters. It also aids in spotting location changes and lowers the effort required to address asset inspections at the yard manually.
How to optimize visibility offered by YMS implementation?
The most expensive aspect of yard operations is managing yard vehicles and their drivers. Modern YMS systems help optimize each trailer transfer by increasing spotter productivity and decreasing associated costs.
The system automatically allocates duties to spotters when trailers or cargo need to be transported to dock doors based on the yard tractor's location. Spotters now receive, accept, and confirm such orders utilizing in-cabin mobile devices rather than conventional phone or radio transmission. With YMS, you may set up custom notifications to respond to or even avert impending problems in real-time. Hot load situations, unused hired equipment, squandered spotter time, late departures and arrivals, detention fees, damaged trailers, and other potential issues. Automated asset tracking improves safety and security by reducing or eliminating the need for manual inspections.
Why does it matter?
1. Cost cutting
One of the essential duties of a yard management solution is to reduce costs throughout an organization's yard operations. A successful YMS will cut demurrage and detention expenses by automating and digitizing procedures and arranging appointments to ensure continuous carrier operations. Yard staff will spend less time making calls, searching for items, performing physical activities, and sitting idle; therefore, organizations should expect decreased labor costs.
2. Carrier evaluation
Having visibility into the performance of each carrier is necessary for continuous improvement. Making important decisions about carrier selection and how to use dock workers for quick loading and unloading is simpler by tracking carrier obligations, on-time delivery, wait time, and unload time.
3. Process flow improvement
Modern dock and yard management systems help automate formerly manual yard activities, including appointment scheduling, gate-in, and gate-out. As a result, inputs and outputs are more accurate, allowing for better benchmarking. Reports and analytics from a contemporary YMS are available to shippers and 3PLs for efficient KPI creation and assessment. Managers can swiftly identify which supply chain operations require attention to satisfy performance objectives. Organizations can expect improved material flow through a facility with efficient process management, which maximizes the use of yard and warehouse workers.
4. Streamline processes
Real-time visibility into asset locations and operating conditions, including dwell periods in various states, is provided by a yard management system. Operations are streamlined by keeping track of any delays throughout the visit's lifetime, for example, by quickly detecting empty trailers that are accessible for outgoing loading.
5. Increased security
By removing the need for workers to wander the yard doing manual checks, a YMS can increase safety. Yard truck drivers are monitored for speed, safety procedures, and service hours by vehicle equipment. The YMS also contributes to the yard's security by recording all movements from check-in through check-out.
6. Scheduling of yard appointments
The next-generation YMS provides an integrated appointment scheduling gateway to shippers and carriers to replace time-consuming contact channels like phone calls and email.
7. Visibility of yard assets
Practical performance assessment and inventory management are made possible by visibility into yard activities and assets. Stop wasting time looking for "lost" trailers in the yard. Organizations get a better view of performance and assets when yard management software interfaces with other platforms (TMS, WMS, in-transit visibility platform).
8. Process compliance
Every trailer, tractor, and driver entering the plant may be uniformly checked in and out, thanks to an efficient YMS. Seals are examined, the damage is noted, and shipment information is linked to the trailer number.
9. Effective cross-docking scheduling
The capacity to cross-dock large volumes of goods and commodities across facilities can be considerably aided by integrating YMS with dock scheduling software, warehouse management systems (WMS), and personnel management.
Need more information?
Solutions