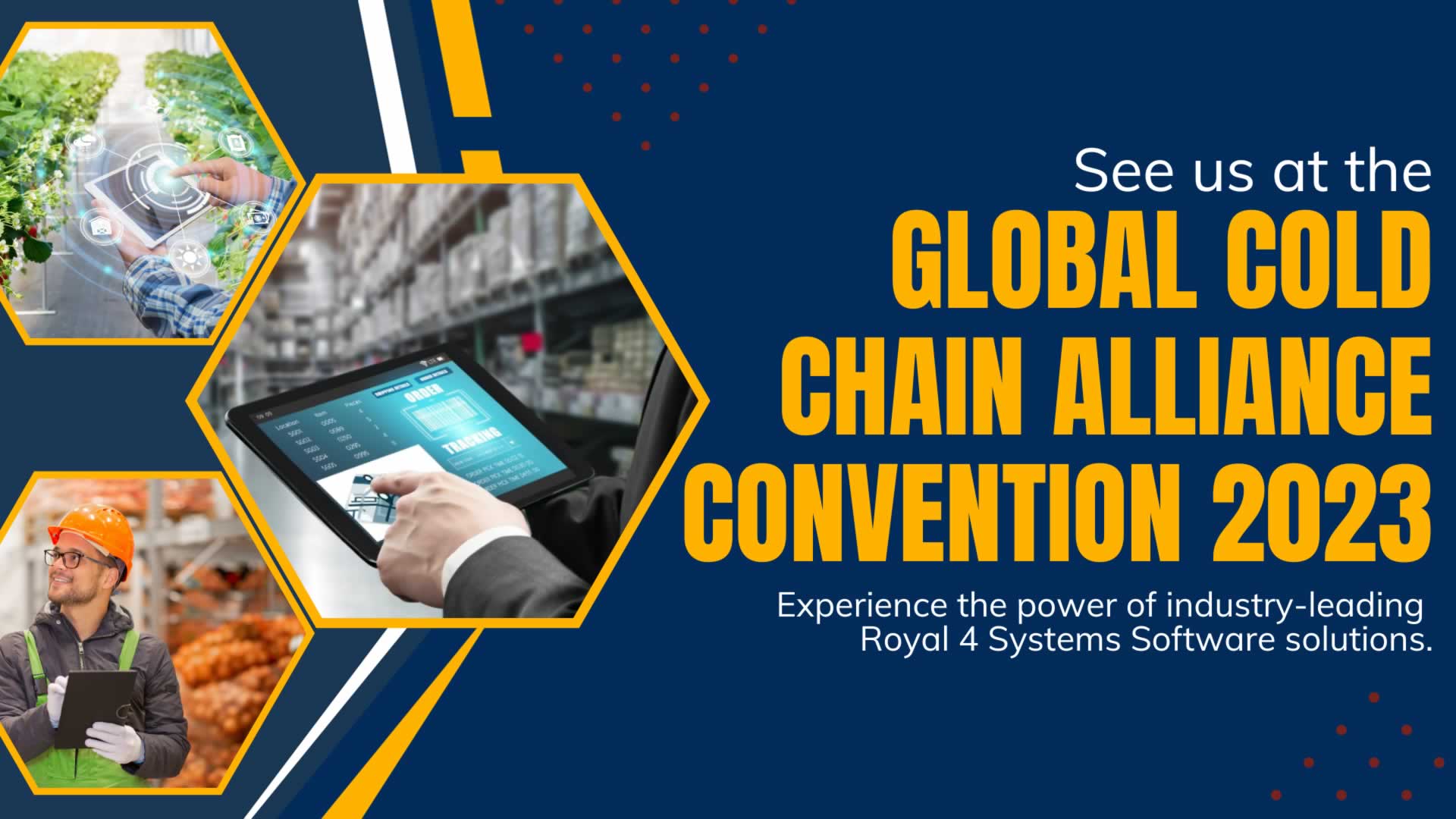 Scottsdale, Arizona, United States — August 8, 2023
— Royal 4 Systems, a leading warehouse management solution provider, in collaboration with Cipherlab, a pioneer in automatic identification and data capture products, is excited to announce their participation in the highly anticipated 2023 Global Cold Chain Alliance (GCCA) Convention. This prestigious event is scheduled to take place from September 24 to 27, 2023, at The Westin Kierland Resort & Spa in Scottsdale, Arizona, United States.
The GCCA Convention stands as the paramount global gathering for executives operating within temperature-controlled warehousing, logistics, transportation, and industry suppliers. This event offers an unparalleled platform for fostering innovation and collaboration within the cold chain industry, bringing together leaders and experts from around the world.
Royal 4 Systems and CipherLab will showcase their state-of-the-art solutions tailored to enhance supply chains, field sales services, retail operations, and overall operational efficiency during the convention. CipherLab's expertise, positioned at the convergence of scanning, mobile computing, and business process design, has been instrumental in transforming industries by offering solutions that result in more efficient operations and reduced costs.
Royal 4 Systems is proud to leverage this esteemed event as a platform to introduce its groundbreaking WISE Cold Storage Warehouse Management Software. With features tailored to the unique needs of the food and cold storage industries, WISE offers a comprehensive suite of tools that enable businesses to enhance traceability, improve inventory accuracy, streamline operations, and achieve compliance with industry standards.
Prominent social activities, receptions, and the eagerly anticipated Supplier Showcase will offer attendees invaluable opportunities to network, establish meaningful relationships, and explore potential partnerships with industry leaders and solution providers. The convention promises to be an immersive experience where attendees can gain insights, exchange ideas, and stay up-to-date with the latest trends and developments in the cold chain sector.
Royal 4 Systems and CipherLab are proud to be part of this esteemed event and look forward to engaging with industry peers, sharing their expertise, and contributing to the advancement of the cold chain industry. For businesses seeking innovative solutions to elevate their supply chain operations, the 2023 GCCA Convention is an event not to be missed.
With an unwavering commitment to advancing the cold chain industry and fostering innovation, Royal 4 Systems and Cipherlab eagerly anticipate engaging with industry professionals, sharing insights, and showcasing its cutting-edge WISE Cold Storage Warehouse Management Software at the 2023 GCCA Convention.
For more information about the convention and Royal 4 Systems' participation, please visit www.royal4.com.
Contact:
Richard Kraetz
rkraetz@royal4.com
www.royal4.com
Need more information?
Solutions