WISE LEADER – GARRETT WEBB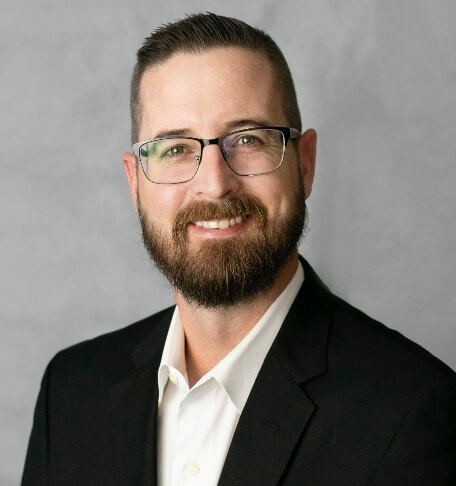 Garrett Webb Logistics Manager – TIRE'S WAREHOUSE INCORPORATED
Garrett Webb has been the Tires Warehouse Logistics manager since 2009. He was responsible for managing pre and post-implementation of WISE. Garrett was the liaison between Executive Management and Branch Operations to communicate timelines, progress, and key personnel assessments. Garrett worked with WISE developers to configure business rules unique to Tires Warehouse's processes. He trained all levels of WISE end-users from Order Management to Warehouse Operators and coordinated pre-go-live inventory and bin location assignment for nearly 600,000 square feet of warehouse space in 9 locations. He also managed the implementation of wireless access points, RF Readers, and additional peripherals to support day-to-day WMS operations. For his dedication, Royal 4 Systems is honored to induct Garrett Webb as the newest member of our elite coalition known as WISE Leaders.
Quote from Garrett Webb:
"We needed an automated WMS system to help us solve problems with our inventory control, performance levels within our warehouses, and space utilization issues in multiple locations. Since implementing the WISE Tire Warehouse Manager System, we have significantly improved how tires are received, put away, picked, and staged for delivery. This allowed us to streamline our operations to meet our high volumes and better serve our customers. We have realized at least a 25% improvement in our overall inventory accuracy rate since installing WISE. Royal 4 worked with our IT team to ensure a smooth integration with our Navision ERP system.
Because of Royal 4's extensive experience with the tire industry, their ability to quickly install and onboard our WISE Warehouse Management system, and their 24×7 support, I would not hesitate to recommend the WISE Tire Warehouse Manager program to any tire distribution company looking to increase profit, add inventory efficiencies and improve employee performance on every level." Garrett Webb, Logistics Manager

Notable Achievments

| | |
| --- | --- |
| Founded: | 1976 |
| Headquarters: | Corona California |
| Locations: | 9 |
| Employees and Exclusive Contracts | 500+ |
Tire's Warehouse is the leading tire wholesaler in California. For over 50 years, they've helped independent tire retailers expand and grow their business. With over twenty brands of tires and over 19,000 SKU's, they offer extremely competitive pricing and incredible service. They pride themselves on the strength and longevity of their relationships with manufacturers and a philosophy of always putting customers first. With nine locations and more on the way, Tire's Warehouse strives to make doing business with them seamless and easy for their customers. Garrett Webb joined Tire's Warehouse in 2005 and has been instrumental in helping the company manage its business and logistics operations for 15 years. In 2009, Garrett realized that their system could not support the increasing transaction volume and that the only way they could continue to deliver the highest levels of customer service was through the effective use of technology. Garrett and his team evaluated many different systems, visited with other tire dealers (including our flagship WISE tire customer Toyo Tires), and ultimately chose to implement the WISE Tire Warehouse Manager System in all of their locations.