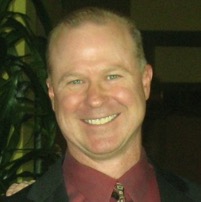 Scott Neumann has been ACE Relocations Corporate Warehouse Systems manager since 1998. Scott was instrumental in researching the available supply chain systems on the market and determining the best solution for automating ACE relocations warehousing operations.
Since Scott joined the company ACE Relocation has become the 3rd largest Atlas Van Line agent in the nation. For this achievement Royal 4 Systems is please to induct Scott Neumann as the newest member of the WISE leaders program.
Quote from Scott Neumann:
"Ace Relocation Systems, Inc., the 3rd largest hauling agent in Atlas Van Lines system, chose Royal 4's solution after carefully evaluating other systems in the market, including Windfall, SAP, Highjump, and Manhattan to name a few. Our decision was based on Royal 4's 4th generation database platform and the ability to handle our unique business processes including but not limited to: Complete vault management, commercial project tracking, customer online access, and customer and dispatch tasking ERP integration. Additionally, Royal 4 assisted us in developing a powerful tool used in both warehouse and dispatch, called Status Screens. These screens are similar to the FIDS (Flight Information Display Systems) found in all major airports. Having over 38 years of experience in WMS, I would highly recommend the WISE solution for anyone in the moving and storage industry. Many companies can sell what is perceived as a state-of-the-art WMS for the moving and storage industry but simply cannot deliver. The value price ratio is superb, and Royal 4 has proved over and over again that they can problem-solve, create, deliver, and support our company's warehouse management needs. Thus, resulting in our continued partnership with them."
-Scott Neumann, Corporate Warehouse Systems Manager
ACE RELOCATION SYSTEMS, INC. CHOOSES WISE

| | |
| --- | --- |
| Founded: | 1968 |
| Headquarters: | San Diego, California |
| Revenue: | $54 million Annually |
| Volume: | Over 15,000 relocations per year for individuals, major corporations, and the US Government. |
| Employees and exclusive contractors: | 300+ in 9 offices nationwide |
Ace Relocation Systems, Inc is the 3rd largest hauling agent in Atlas Van Lines system.
A leader in warehousing, storage, transportation, and distribution since 1978, Ace Relocation Systems is a nationwide premier services provider, with 9 locations in major metropolitan areas. Customers have come to rely on Ace Relocation for their expertise in warehouse management, order fulfillment, and transportation. Ace Relocation continues to invest in technology, equipment, and facilities, which has paid off by keeping Ace at the forefront of every aspect of warehousing and transportation. After carefully evaluating many different WMS systems, Ace Relocation Systems chose to implement the WISE WMS by Royal 4 Systems