ROYAL 4 SYSTEMS
AUTO PARTS MANUFACTURING SOFTWARE EXPERTS
Royal 4 is a leader in Enterprise Resource Planning and Warehouse Management software.
We bring a tightly integrated solution set with a complete suite of Enterprise Modules as well as a sophisticated WMS
Royal 4 modules are not only tightly linked from a data perspective but in terms of interface and accessibility as well
Royal 4 enables the user to build/customize a "best solution" for your requirements
Royal 4 Solutions have been built to enable a complete and easy integration of all modules
Royal 4 ERP and WISE Integrate to provide the user, a complete Enterprise-Wide Solution
Our solutions scale with your growth and modules can be added when needed and enable a customized solution
Royal 4 Utilizes the latest Integration Methodologies and provides exceptional integration capabilities for your required existing investments
Runs on all popular operating systems
Interface with any database management system
ROYAL 4 WISE WMS SOLUTION – AUTO PARTS MANUFACTURING
Unique in our ability to coordinate material/inventory flows and streamline material handling and direct material handlers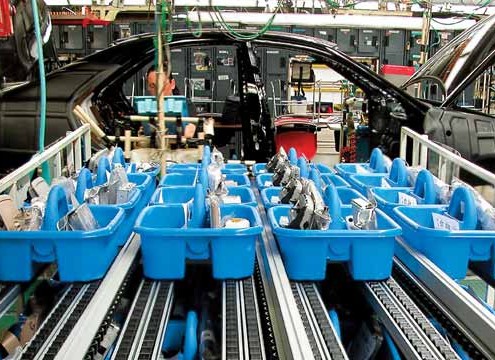 SUPPLY CHAIN MANAGEMENT
Manufacturer/Distributors often overlook material synchronization.
Auto Parts Manufacturer/Distributors often overlook material synchronization and handling and focus on production processes and equipment. But, when internal material flows are not optimized, the lack of coordination between production and distribution requirements can often reduces the very efficiency of the production equipment. The automation of material tracing, tracking, disposition, storage, and handling systems used in industrial operations can significantly reduce costs, increase productivity, and create a safer, more ergonomic production environment when aligned with other enterprise systems.
FABRICATION DESIGN
Controlling fabrication begins with the synchronization of materials.
Controlling fabrication or film processing begins with the synchronization of materials into the production or fabrication environment by delivering just in time (JIT) or Just in Sequence (JIS) material flow. Once the raw materials, parts or ingredients are in process, complete tracking of Work in Process (WIP) can make tracing and tracking orders and profitability significantly easier.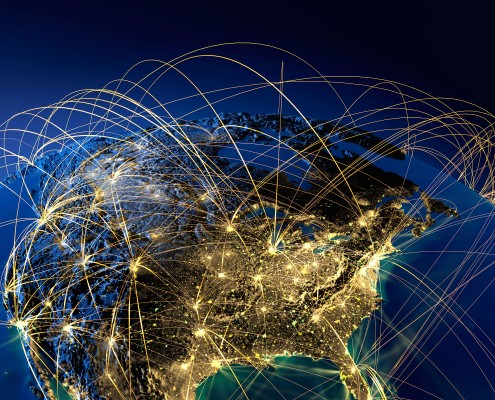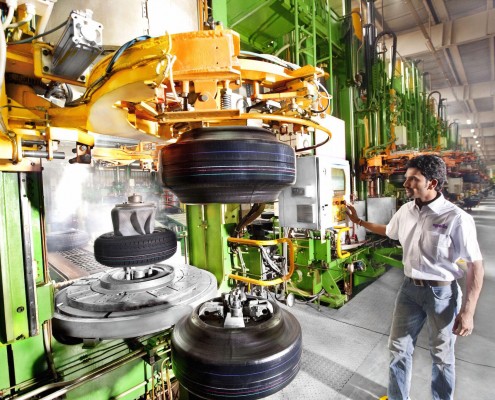 PRODUCTION ACTIVITY CONTROL (PAC)
Production Activity Control modules are delivered embedded in the concurrent licensing model for WISE.
Production Activity Control provides an improved monitoring of fabrication or transformation processes common to manufacturers in the automotive aftermarket. Improve Productivity: See which materials have an unusual waste factor. Monitor the performance of employees and their managers, direct vs. overhead labor, and variances by work center or operation. Reduce clerical costs. No need to reenter the transactions of the shop floor to obtain accurate cost accounting, inventory tracking, and efficiency calculations. Improve quality. Centralize up to date bill of materials with routings automatically transferred to the work order, and print with unlimited instructions. Effective communications translate into fewer errors and immediate correction.
WISE MATERIAL HANDLING
Royal 4 Systems is unique in our ability to coordinate material/inventory flows and streamline material handling and direct material handlers.
Materials and inventory include Work in Process or WIP, raw material, purchased parts from suppliers-warehoused on-site or off-site, and semi-finished inventory residing at a feeder production line or work cell. WISE is able to trace, track, facilitate and monitor inventory to be delivered to the right location at the needed time to complete production or fulfill an order. WISE also provides visibility to orders, inventory, resources and quality statuses-on the same platform-while providing alerts and alarms for issues resolution. This allows customers to proactively address problems in receiving, the warehouse, and better manage inventory re-allocations, shortages, and quality holds while reducing the impact on mainstream operations.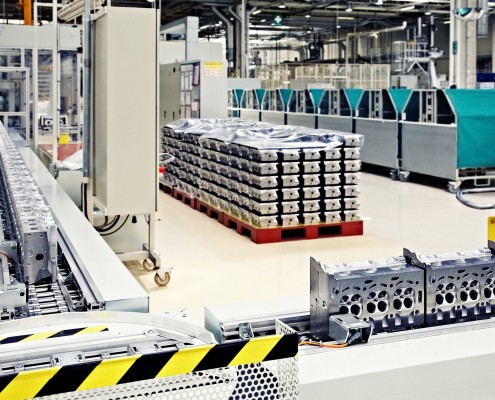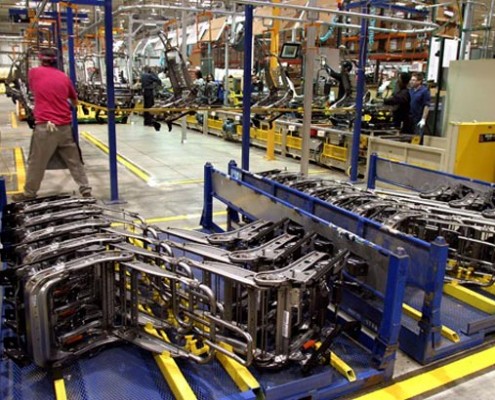 PRODUCT STRUCTURE MAINTENANCE
Search for an item or component by name. Display existing revisions by effective date with associated revision and drawing numbers. An unlimited number of components are allowed per manufactured item.
Know the quantity used in a component's unit of measure, along with the scrap factor or copy duplicate information from another item or revision level. Use the product structure inquiry to view up to the minute statistical data about product structures. Search by name for a parent item. Display existing revisions by effective and expiration date with revision ID. Display existing routings to facilitate maintenance. An unlimited number of operations are allowed per parent item. Operations are tagged to the corresponding components. Work center, machine, setup time, number of pieces per hour for inside jobs, cost per unit for outside processes. Unlimited instructions are allowed.
COST CONTROL REPORTING
Improve management, and cost control with better data & reporting.
With WISE, you'll have the key historical data you need to establish your standard cost for purchased parts, and you'll also know when finished goods are affected by a sudden price change or shortage of raw materials. Multilevel or single level reporting is standard. Find out where a component or raw material is used, based on a specific date or list all revisions. Navigate through the hierarchy of the product structures to show how much go into each level and, finally, into each finished product. Quantities are extended so you can see the importance of this item to the finished items. Establish your standard cost for purchased parts for the upcoming period and know the resulting cost of manufactured items. See the effect of price increases or decreases before establishing your list prices.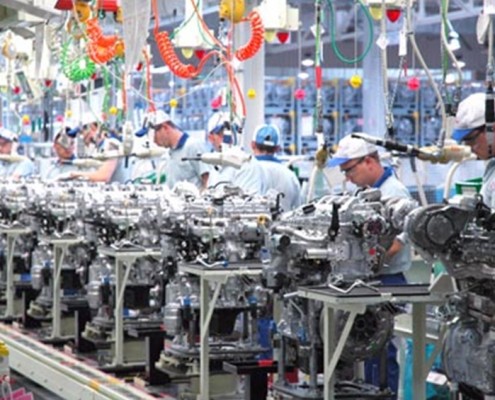 Don't take our word for it
See what our customers are saying
ARD LOGISTICS DEPENDS ON ROYAL 4
WISE & Sequencing Helps Manage Logistics World-wide
ARD Logistics is a provider of Supply Chain Management services to Mercedes Benz USA & large Tier 1 suppliers. ARD Logistics represents two of six companies in the Global Automotive Alliance. ARD Government division works with the Planning, development, management, operation, and maintenance of logistics systems dealing with the acquisition support, movement, and maintenance of resources.
When asked about the WISE implementation and Royal 4 in general Robbie Wicks Plant Manager said; " With our ability meet the changing needs of our client, we have a distinct business advantage. Royal 4 gave us this capability and is always there for us"
PARTS DISTRIBUTION CENTRE OF MITSUBISHI MOTOR SALES CHOOSES WISE
Robert Speedie, Manager, Parts Distribution Centre and Logistics has been with Mitsubishi Motor Sales of Canada, Inc. since 2008. Robert was part of a team researching the available supply chain systems on the market and determining the best solution to enhance the automation and systems used to run the distribution center's operations and the dealer's ordering systems, including freight management of orders.
The system integration and start up was of a critical nature, Robert was instrumental in ensuring a smooth transition to WISE and other management tools within the Royal 4 System. For this achievement Royal 4 is pleased to induct Robert Speedie into the WISE leaders program.
"The Parts Distribution Centre of Mitsubishi Motor Sales of Canada, Inc. chose Royal 4's supply chain solution after carefully evaluating other systems in the market. As a tier one auto distributor and parts supplier, our decision was based on many factors; Royal 4's ability to handle our unique business processes including but not limited to: the way of operating our Distribution Centre, interfacing with all of the Mitsubishi Corporate and Divisional systems, multiple dealer business systems (French and English), Port Authority system, and managing inventory at off site locations were all very critical for Mitsubishi. Royal 4 Systems project managers and go live support team were at our facility before during and after we went live. On the very first day dealer orders were transmitted to and received by the system allowing fulfillment of customer's orders. Inbound receiving and putting away of containers, picking / packing and shipping orders, and processing dealer returns were also achieved without issue. We fulfilled every order, and did not lose any data, all checks and balances worked as they should. I would highly recommend the WISE WMS solution for any company in the automotive parts distribution industry".
WISE + TOYO TIRE
Toyo Tires – Service, Style, and Great Tires Since 1966.
Established in 1966, Toyo Tire U.S.A. Corp. represents the innovation, quality, performance, and excellent service that Toyo Tires has delivered worldwide for more than 65 years. We offer a complete selection of premium replacement tires for nearly every make and model including high performance cars, luxury vehicles, light trucks, and SUVs as well as commercial trucks. Many of the tires are built here in the United States at our state-of-the-art factory in Bartow County, Georgia.
"We had many options to choose from when deciding on a warehouse management system. Royal 4 systems engineers listened to our operations staff and were able to configure the WISE system to meet our challenging business environment. Since the initial implementation, Toyo has experienced several consecutive Months with 100% accuracy on Receiving, Inventory & Shipping"
PROCO PRODUCTS, INC. CHOOSES WISE
Mike Lassas has been with PROCO Products Inc. since 1995 and became Vice President – Administration in 2009. Mike's military background and experience helped in the evaluation of the then-current available systems and eventual execution of both the WISE WMS and R4 ERP systems at PROCO Products. Since Mike joined the company revenue has soared and they have become the number one supplier of expansion joints in North America. For his outstanding achievement, Royal 4 Systems is pleased to induct Mike Lassas as the newest member of the WISE leaders' program.
"PROCO Products selected Royal 4's WMS and ERP solutions based on several important criteria. First and foremost, we required a system that would scale with the company as we became larger and had more requirements. Second, we are extremely conscious of the importance of good customer support, and Royal 4 demonstrated their commitment to this by sharing references who confirmed that service and support were indeed one of Royal 4's strong suits. In addition, while we were aware of other systems that could handle our requirements, we were convinced by Royal 4's efforts in creating and deploying a test system that used our data that they had the right solution. Over the years we have looked to see what new technology is available, but at the end of the day we come to the same conclusion; Royal 4's technology, support, and commitment to be excellent is second to none. We value our relationship with Royal 4 and I am pleased to recommend their services to anyone."